The G7 countries in Hiroshima adopted a statement on Ukraine and Russia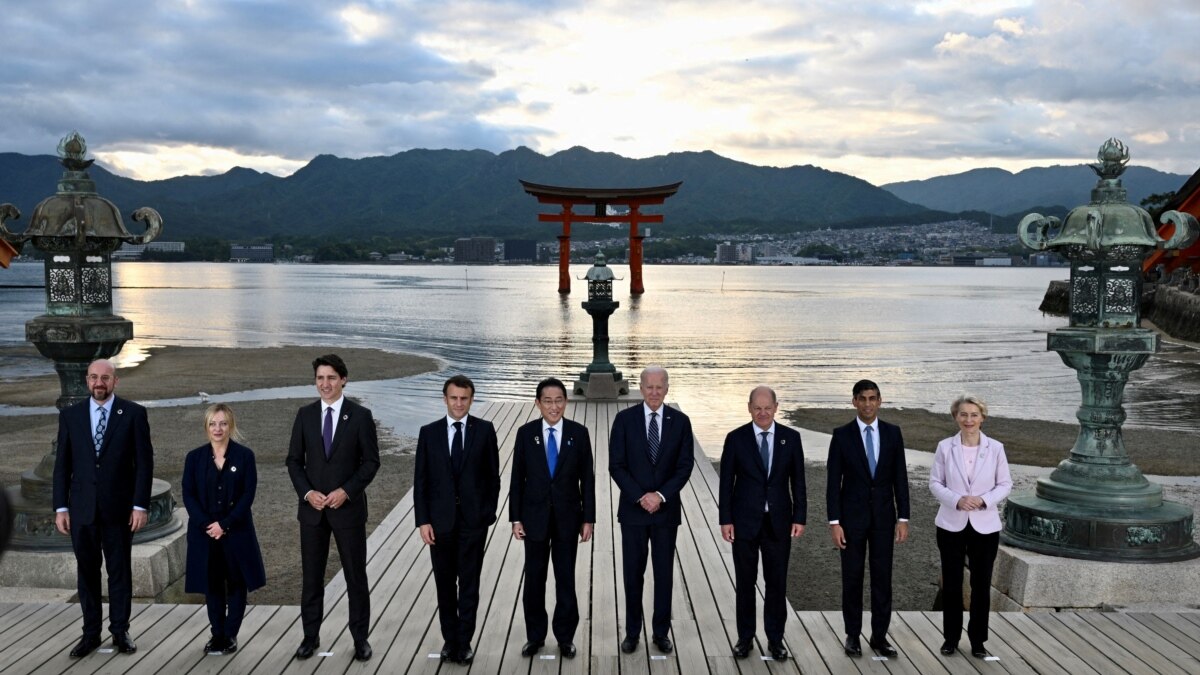 The leaders of the Group of Seven (G7) countries at the Hiroshima summit adopted a statement on Ukraine and Russian aggression. It consists of 11 points. The document is published on the White House website.
The G7 countries express their full support to Ukraine. Russia's war is called illegal, unprovoked and aggressive. The document emphasizes that, by attacking Ukraine, Russia violated international law and the UN Charter. The G7 demands the complete and unconditional withdrawal of Russian troops from Ukrainian territory.
The G7 leaders are particularly concerned about the nuclear security of Ukraine and, in particular, of the Zaporozhye NPP. The countries support the efforts of the IAEA in this area and call on other states to do the same.
The "Group of Seven" once again confirms that it will provide both military support to Ukraine – with the assistance of the Contact Group on the Defense of Ukraine – and economic assistance in recovery, through the International Monetary Fund. Priority attention is paid to the restoration of the energy infrastructure.
At the same time, the document emphasizes, the G7 countries will encourage Ukraine's fight against corruption and judicial reform.
As for Russia, the "Group of Seven" intends to continue the policy of sanctions. Bans on the export to Russia of any products, materials and technologies that can be used for military purposes will be extended. The sanctions will not affect exports related to agriculture, medicine and humanitarian purposes. The G7 intends to take measures against third countries that themselves or as intermediaries support the Russian military machine.
In particular, the G7 will continue the policy of refusing to purchase Russian energy carriers or to impose a price ceiling on them, as well as the import of metals and diamonds.
The G7 countries welcome the creation of a register of damage caused to Ukraine within the framework of the Council of Europe. Russia will be obliged to compensate him. The G7 will freeze and, if possible, confiscate Russian assets located in its countries.
In parallel with the support of Ukraine, the G7 countries will develop efforts to ensure the food and energy security of vulnerable countries.
"Group of Seven" is an informal political association of the most economically developed democracies of the world. The group includes the USA, Canada, Great Britain, France, Germany, Italy and Japan. Representatives of the European Commission also take part in the G7 summit.
The President of Ukraine, Volodymyr Zelensky, will also participate in the G7 summit in Hiroshima, but it is not yet clear whether in person or online.