The G7 countries refused to introduce a complete ban on exports to Russia — Bloomberg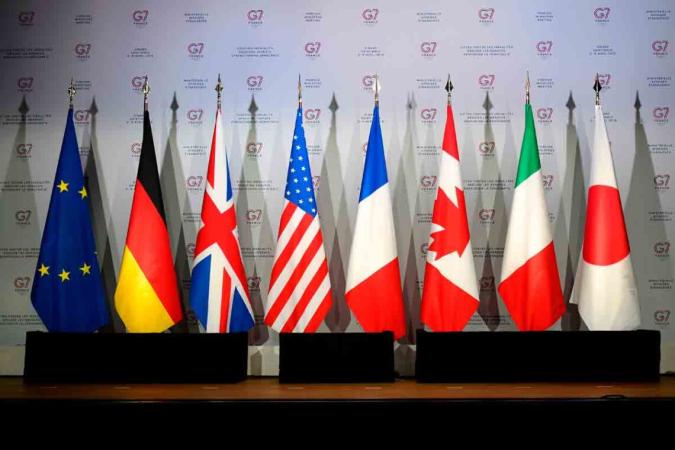 The countries of the "Big Seven" (G7) have decided not to introduce an almost complete ban on exports to Russia, but instead to expand existing restrictions on the supply of key goods. This is reported by Bloomberg with reference to sources familiar with the matter.
Photo: slovoidilo.ua 0
► Read the Ministry of Finance Telegram channel: the main financial news
On the eve of the summit in Hiroshima, Japan, G7 representatives discussed changing the existing sanctions regime, including the possibility of banning any export, except for medicines, agricultural goods and food.
At the same time, the draft statement that the G7 leaders must adopt at the summit does not contain this provision. While the Russian Federation is allowed to export any goods not prohibited by sanctions.
As the interlocutors of the publication noted, this step would be too difficult for some members of the "Big Seven", in particular, in the European Union, where the consent of all member states is necessary.
Read also: Reuters learned about G7 plans to strengthen sanctions on exports to Russia and energy
Expanding the list of prohibited goods
At the same time, the G7 will expand the list of prohibited goods that are of decisive importance for Russia's military machine. We are talking about industrial equipment, electrical engineering and other goods for industrial production, construction, transport and business services.
Also, the G7 is focused on eliminating loopholes and putting pressure on third countries through which Russia imports prohibited goods.
In addition, the G7 intends to announce restrictions on trade in Russian diamonds.
Author:
News editor Roman Myronchuk writes on the following topics: Economy, finance, banks, cryptocurrencies, investments, technologies
Source: Ministry of Finance
Views: 39