The head of the NBU spoke about the prospects for the abolition of currency restrictions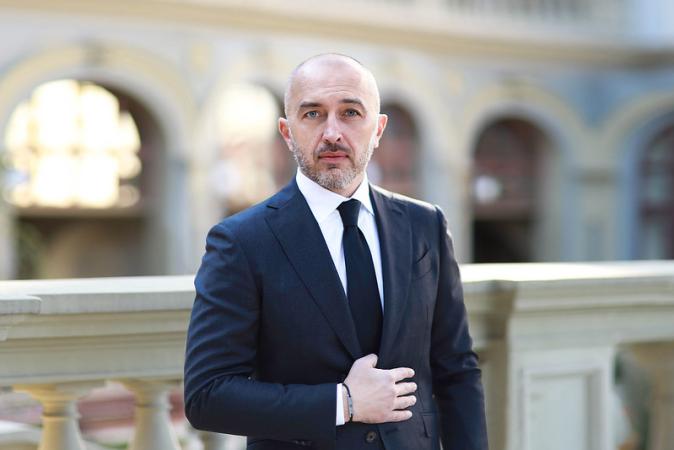 The head of the National Bank, Andrey Pyshnyi, spoke about the prospects of lifting currency restrictions. Now the regulator is focused on creating prerequisites to gradually return to the market foundations of course formation, Pyshnyi said on the air of the Rada TV channel.
Photo: flickr.com 0
► Read the Telegram channel "Ministry of Finance": the main financial news
Market rate
"We are not tied to the calendar of events, we are tied to the creation of the necessary prerequisites," the head of the NBU emphasized.
The return to the market rate is currently facilitated by the decrease in inflation and the increase in the attractiveness of hryvnias saved.
"Inflation slowed below 18% in April. Banks offer almost the same rate on deposits. This allows you to feel confident that your savings are not depreciated, and you do not need to withdraw your hryvnia and run for cash when the NBU lifts administrative restrictions. currency market in order to convert it. Why? After all, it works," explained Pyshny.
He also noted the stable situation on the foreign exchange market.
"In August 2022, the difference between the official exchange rate and the cash rate was almost 25%. What is it now? 2%. We removed from the market schemes that generated "dark demand". In particular, we adjusted the conditions for the functioning of the gambling business, which formed an absolutely unproductive demand for currency," the head of the NBU noted.
Read: The National Bank has changed currency restrictions for insurance companies and foreign investors in OVHZ
Pyshnyi added that the NBU will first of all review those restrictions, the relaxation of which will ensure the inflow of capital into the country. New loans and investments will have the maximum mode of assistance.
Let's remind
The National Bank refused a flexible exchange rate to control inflation. The fixation of the official exchange rate and the introduction of strict administrative restrictions from the beginning of the full-scale invasion made it possible to avoid capital flight, bring inflation under control and provide resources for Ukraine's defense-related needs.
Conference "Invest Talk Summit" Find out how to make money on investments in 2023-2024! Details on the site.
Promo code for a 10% discount: minfin10.
🕵️ We created a small survey to learn more about our readers.
💛💙 Your answers will help us become the best, pay more attention to topics that are interesting to you. 🤗 We will be grateful if you find a minute to answer our questions.
Source: Ministry of Finance
Views: 40