The Heina-Lomachenko fight: where to watch, who has more chances to win, who Ukrainians will root for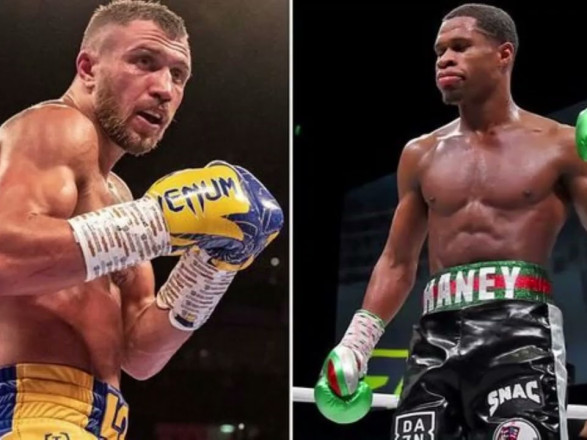 The Heina-Lomachenko fight: where to watch, who has more chances to win, who Ukrainians will root for
On the night of May 20-21 in Las Vegas at the MGM Grand Garden Arena, a boxing match will be held between the absolute champion of the world in the lightweight category, the American David Haynes (29-0, 15 KOs) and the contender from Ukraine Vasyly Lomachenko (17-2 , 11 KO). At stake are the WBC, WBA Super, IBF and WBO championship belts that belong to Heina, writes .
The main fight of the boxing evening in Las Vegas is tentatively scheduled to begin on May 21 at 06:00 Kyiv time. However, not everyone will be able to see the ego in Ukraine.
The MEGOGO service, which previously showed Lomachenko's fights, refused to broadcast this time.
"The refusal to show this fight is a principled decision of the media service's sports editorial office," MEGOGO said with a clear hint that the fight will not be shown due to Lomachenko's undefined position regarding Russian aggression.
On the American streaming platform ESPN+, the fight will be available for 60 dollars. And for 46 pounds sterling, you can watch the match on the British TV channel Sky Sports.
The unequivocal favorite of the bookmakers is David Heiny – the coefficient for his victory is 1.43, Lomachenko's victory can be bet with a coefficient of 3.30. You can make good money on a draw if it happens. The coefficient is 18.00.
Judging by the quotations, bookmakers believe that Hayny will win by points – 1.61, Lomachenko – 4.33.
Bets on an early victory of Hayna are accepted with a coefficient of 7.50, on an early victory of Lomachenko – 9.00.
Despite the fact that the boxer from Ukraine has a chance to become the absolute champion of the world, the fight of Lomachenko does not cause the same excitement as the last fight of Oleksandr Usyk. And Lomachenko himself is to blame for this because of the lack of a clear position in relation to Russian aggression.
In the early days of the war, he even joined the territorial defense. But neither then, nor after he returned to training, Lomachenko did not dare to condemn the Russian invasion, as many Ukrainian athletes and his colleague Usyk did.
In his messages on social networks and few comments, Lomachenko talks about peace and stubbornly does not want to admit that Russia has unleashed a bloody war.
In particular, during the last press conference, he said: "If you say or do something, it will not change anything. I think only God can change something. Therefore, we just need to pray and ask him to stop this war."
And Lomachenko is known for his ardent commitment to the Moscow Patriarchate. He supports his priests in every possible way, who even now continue to promote Russian narratives.
Vasyl Lomachenko fought his last fight in October, when he defeated the American Jemaine Ortiz on points.
Views: 19