The influx of foreigners brought the Japanese stock market to a 33-year high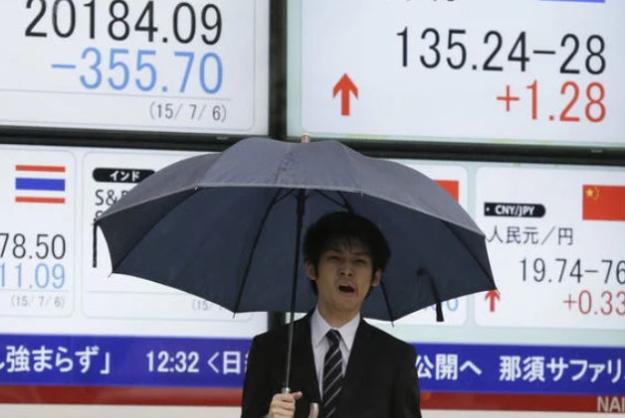 The Topix Japanese stock index reached a 33-year high in trading on Wednesday, May 17. This was reported by CNBC.
0
► Read "Ministry of Finance" on Instagram: the main news about investments and finances
How did the index change?
The index, which includes about 2 thousand shares traded on the Tokyo Stock Exchange rose to 2136.4 points during the session. This became the highest value since August 1990, which indicates the return of foreign investors to the Japanese market.
At the end of the day, the Topix (TOPX) stock index closed with an increase of 0.3% to 2133.61 points. The Japanese Nikkei index (N225) closed above the key psychological level of 30,000 points for the first time in 20 months.
What experts say
Foreign investors have returned to the Japanese market, Societe Generale analysts for Asian shares Frank Benzimra and Tsutomu Saito said.
According to experts, this indicates the nature of the current recovery of the stock market in Japan. At the same time, growth may not be as long-lasting as a broad-based recovery based on fundamentals, stable domestic demand and increased share buybacks by companies, experts warned.
Read: Shares of Japanese "sogo sesya" in Buffett's portfolio reached a record high
According to Societe Generale, in April foreign investors bought Japanese shares worth 2.1 trillion yen ($15.4 billion). At the same time, the largest buyer of Japanese shares since the beginning of the year remains the corporate sector of Japan with a volume of 1.1 trillion yen.
Daiwa Securities strategist Kenji Abe also noted the high foreign demand for Japanese shares since April, which was facilitated by the desire of the Tokyo Stock Exchange to improve corporate governance, Warren Buffett's additional investments in Japanese trading companies and the position of the new Bank of Japan governor Kazuo Ueda.
Stock growth
This year, the shares of Japan's five largest trading houses showed strong growth after the head of the Berkshire Hathaway investment conglomerate, Warren Buffett, increased his shares in the companies and announced that he could increase his investments in Japanese assets even more.
The weakening of the yen and the positive corporate reporting of Japanese companies additionally contributed to the increase in demand for Japanese shares.
Conference "Invest Talk Summit" Find out how to make money on investments in 2023-2024! Details on the site. Promo code for a 10% discount: minfin10.
🕵️ We created a small survey to learn more about our readers.
💛💙 Your answers will help us become the best, pay more attention to topics that are interesting to you. 🤗 We will be grateful if you find a minute to answer our questions.
Source: Ministry of Finance
Views: 16