The Minister of Defense of Israel called the protests a threat to the country's security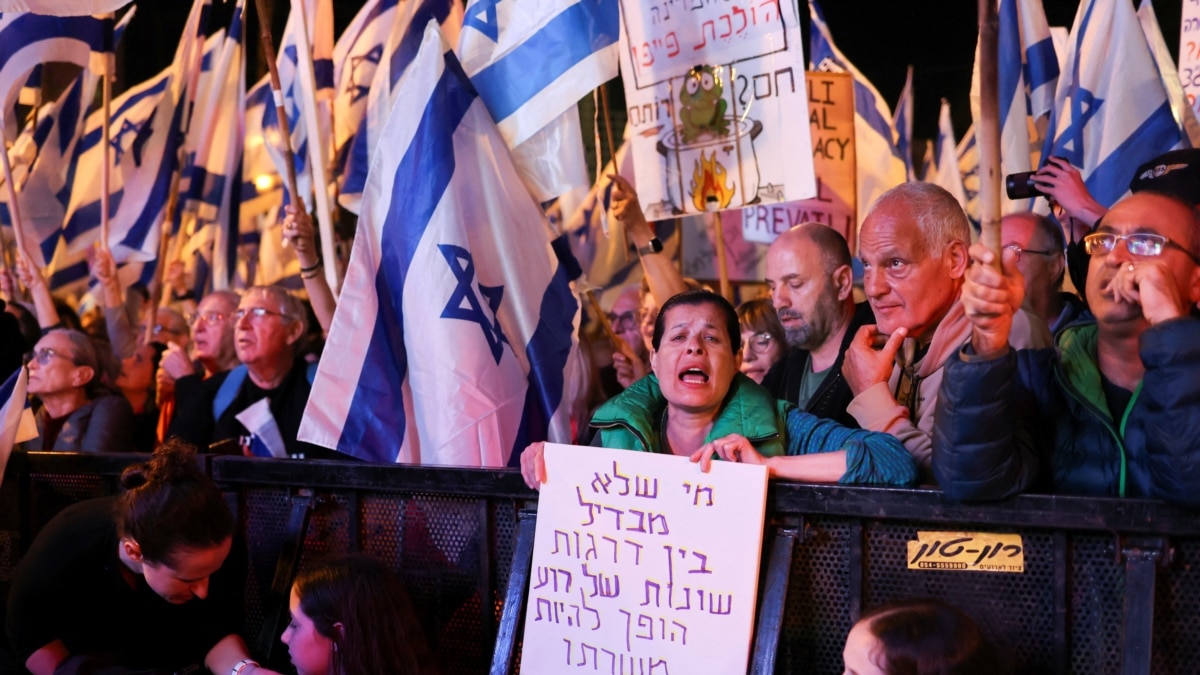 In Israel, mass protests against the upcoming judicial reform continue. According to the protesters, it is anti-democratic. The Minister of Defense of Israel, Yoav Galant, made a proposal to suspend the process of adoption of the reform. He called the current situation a threat to the country's security.
Galant proposed to stop the process for at least a few months, emphasized that protest moods also exist in the army and security services of Israel. Ego was supported by the leader of the opposition, former Prime Minister of Israel Yair Lapid. Lapid called Galant's statement a bold step vital for Israel's security.
Protests against judicial reform in Israel continue for the 12th week in a row. According to their organizers, more than 600,000 demonstrators took to the streets yesterday. This is the largest protest action in the entire history of the country. The population of Israel is slightly more than eight million people.
The judicial reform proposed by the government of Binyamin Netanyahu assumes that the parliamentary majority will actually determine the choice of judges of the Supreme Court, and the court itself will lose the ability to overturn the government's decisions. Parliament must put the reform to a vote next week. Demonstrators believe that its adoption will mean the loss of judicial independence.
Prime Minister of Israel Benjamin Netanyahu, elected in December last year, believes that the goal of the protesters is to remove him from power. Some of the demonstrators actually put forward demands for Netanyahu's resignation. He assumed the post of prime minister for the sixth time in his political career. At the moment, three criminal cases of corruption have been initiated against Netanyahu, but he himself denies guilt.