The Minister of Finance told how much Ukraine needs for a quick recovery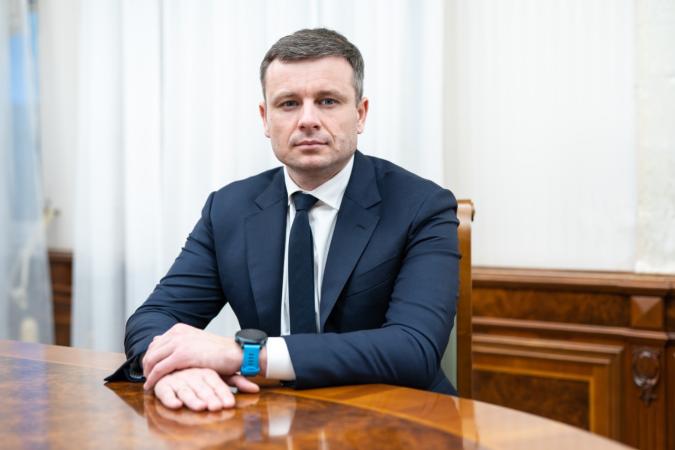 The fast recovery of Ukraine for 2023 (Fast Recovery) requires another $6.5 billion, however, international partners mostly give money for specific projects, and their implementation takes a long time. Minister of Finance Sergey Marchenko stated this in an interview with Forbes.
Photo: mof.gov.ua 0
►Read "Ministry of Finance" on Instagram: the main news about investments and finances
How much money do you need?
Of the $14 billion, $3.3 billion is already in the budget, and there are also intentions of partners to finance these expenses, Marchenko noted.
"The US $2.3 billion ($0.8 billion for energy, $1.5 billion for reconstruction), the EU – €1 billion, Japan – $600 million. Through the UTRF fund of the World Bank, $852 million has already been attracted from a number of countries. And also export credit financing from Great Britain (UKEF), Italy (SACE), France (BpiFrance)," the minister said.
As a result, the need for $6.5 billion remains, and even cash cannot be used so easily, the head of the Ministry of Finance emphasized. According to him, the majority of partners allocate funds for specific projects, and the cycle of projects is complex and long-term.
Read: Shmygal: In 2023, $14 billion is needed for rapid recovery projects
"For new projects, it can take 44 months from the idea to the delivery of the object. If the simplified procedure is 30 months. If major repairs – up to two years. Current repairs are within a year," Marchenko clarified.
The minister considers it a priority to focus on the preparation of technically and economically substantiated projects, in order to then look for donors for them.
Conference "Invest Talk Summit" Find out how to make money on investments in 2023-2024! Details on the website.
10% discount promo code: minfin10.
🕵️ We created a small survey to learn more about our readers.
💛💙 Your answers will help us become the best, pay more attention to topics that are interesting to you. 🤗 We will be grateful if you find a minute to answer our questions.
Source: Ministry of Finance
Views: 21