The Ministry of Finance auctioned OVHZ for 10.8 billion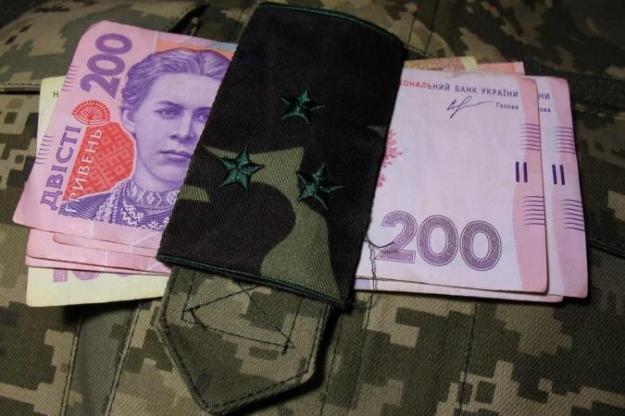 On May 23, the Ministry of Finance placed UAH 10.8 billion worth of military bonds at an auction for the sale of OVHZ. This was reported by the press service of the department.
Photo: biz.censor 1
► Read the Telegram channel "Ministry of Finance": the main financial news
What was offered to investors
On May 23, the Ministry of Finance traditionally offered investors hryvnia military bonds and currency bonds:
UAH 452 million of bonds at 18.5% for 1 hour;
UAH 1.634 billion of securities at 19.5% for one and a half years;
UAH 1.086 billion OVHZ at 19.75% for 2.7 years;
$208 million at 4.8% for 9 months.
Read: The National Bank has approved a new benchmark – OVHZ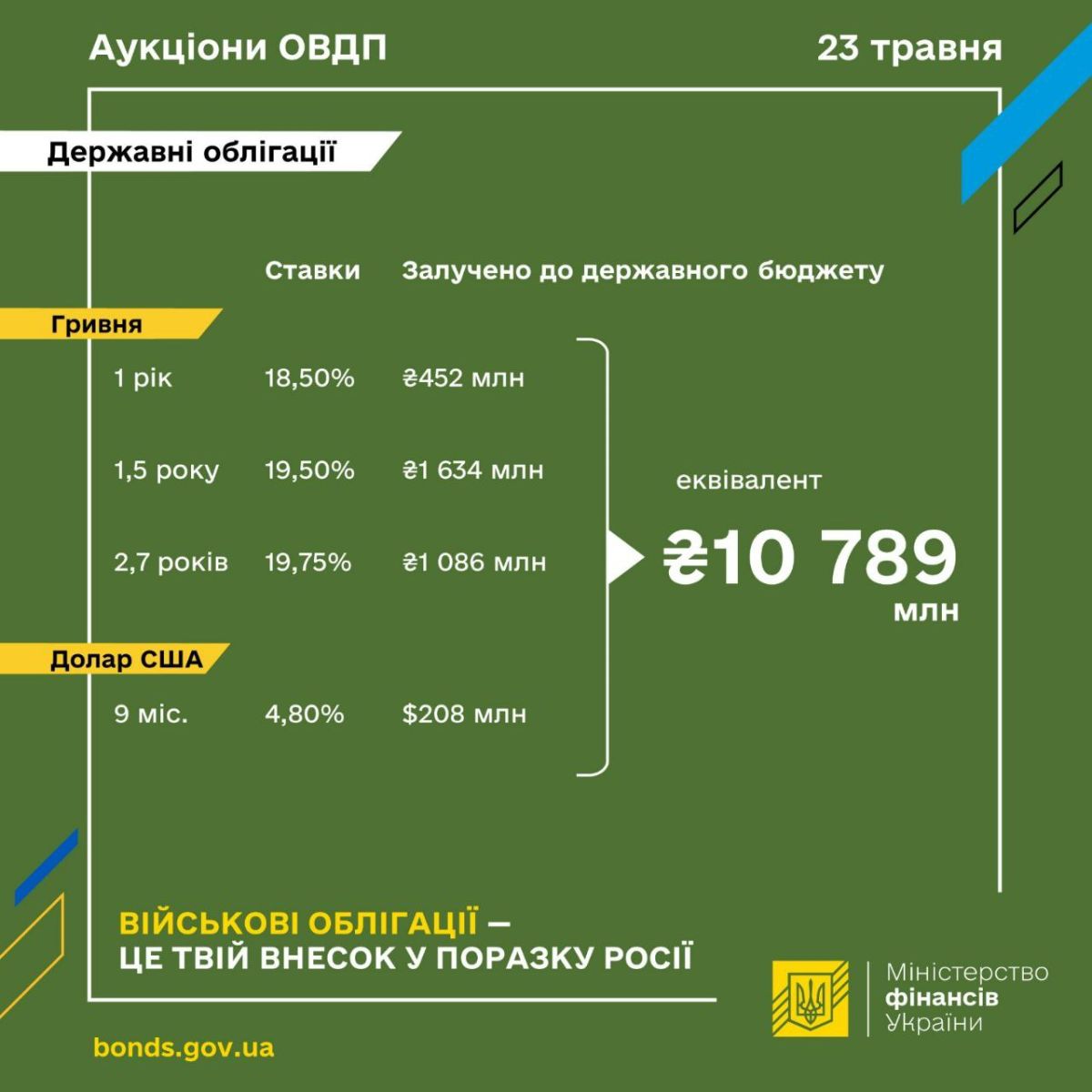 About military bonds
Military bonds are an investment instrument to support the state budget, available to citizens, businesses and foreign investors.
Funds from bonds, attracted to the state budget of Ukraine, are used to ensure uninterrupted financial needs of the state under martial law — social and defense.
Every Tuesday, the Ministry of Finance holds auctions for the sale of military OVHZ. The announcement and auction results are published here.
Author:
Editor of the news feed Yaroslav Holoborodko Writes on the topics: Macroeconomics, stock market, cryptocurrency
Source: Ministry of Finance
Views: 19