The Ministry of Finance has auctioned bonds worth 7 billion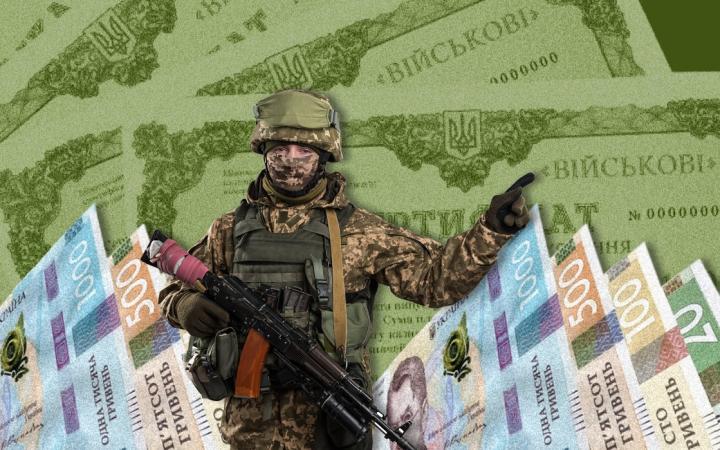 At the auction on May 16, the Ministry of Finance of Ukraine placed military bonds worth UAH 7.02 billion equivalent, which is UAH 21.44 billion less than last week — UAH 28.46 billion. This is evidenced by the data of the ministry.
Photo: banker.ua 0
► Read the "Ministry of Finance" page on Facebook: главные финансовые новости
What was offered to investors
On May 16, the Ministry of Finance traditionally offered hryvnia military bonds to investors:
UAH 190.73 million at 18.50% with repayment on March 13, 2024;
UAH 2 billion at 19.71% with repayment on November 5, 2025.
In foreign currency:
EUR 121.35 million at 3.22% with repayment on May 16, 2024.
About military bonds
Military bonds are an investment instrument to support the state budget, available to citizens, businesses and foreign investors.
Funds from bonds, attracted to the state budget of Ukraine, are used to ensure uninterrupted financial needs of the state under martial law — social and defense.
Every Tuesday, the Ministry of Finance holds auctions for the sale of military OVHZ. The announcement and auction results are published here.
Conference "Invest Talk Summit" Find out how to make money on investments in 2023-2024! Details on the website.
Promo code for a 10% discount: minfin10.
🕵️ We created a small poll to get to know our readers better.
💛💙 Your answers will help us become the best, pay more attention to topics that are interesting to you. 🤗 We will be grateful if you find a minute to answer our questions.
Author:
News editor Roman Myronchuk writes on the following topics: Economy, finance, banks, cryptocurrencies, investments, technologies
Source: Ministry of Finance
Views: 11