The NBU put into circulation the commemorative coin "Pavel Skoropadsky" (photo)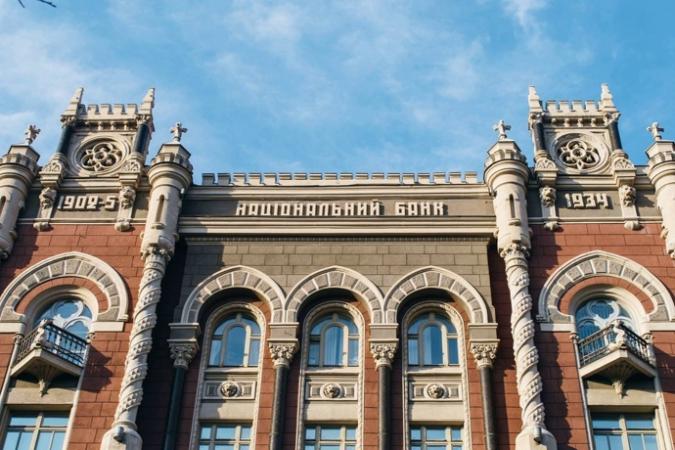 From May 30, the National Bank will put into circulation the commemorative coin "Pavel Skoropadsky" with a denomination of 2 hryvnias. This was reported by the press service of the NBU.
0
►Read "Ministry of Finance" on Instagram: the main news about investments and finances
Who is the coin dedicated to?
It is noted that the coin is dedicated to the 150th anniversary of the birth of the Ukrainian statesman and politician, military leader, hetman of Ukraine.
On the obverse side of the coin there is a small State Coat of Arms of Ukraine and the inscription "Ukraine" on the mirror background below, on the right – the mintage of the coin – 2023, in the center, on the background of a stylized flag – a triangle (vignette of Georgy Narbut), which symbolizes certain cultural and economic prosperity Ukrainian state under Hetman Skoropadsky, which is framed by the inscriptions: "Ukrainization" (above), "Obrazovanie", "Hryvnia" (on both sides); at the top, on a mirror background, there is a denomination of 2 and a graphic sign of the hryvnia; below — the logo of the Banknote and Mint of the National Bank of Ukraine (on the left).
Read: How to buy collectible coins in Ukraine: what the NBU, banks and resellers offer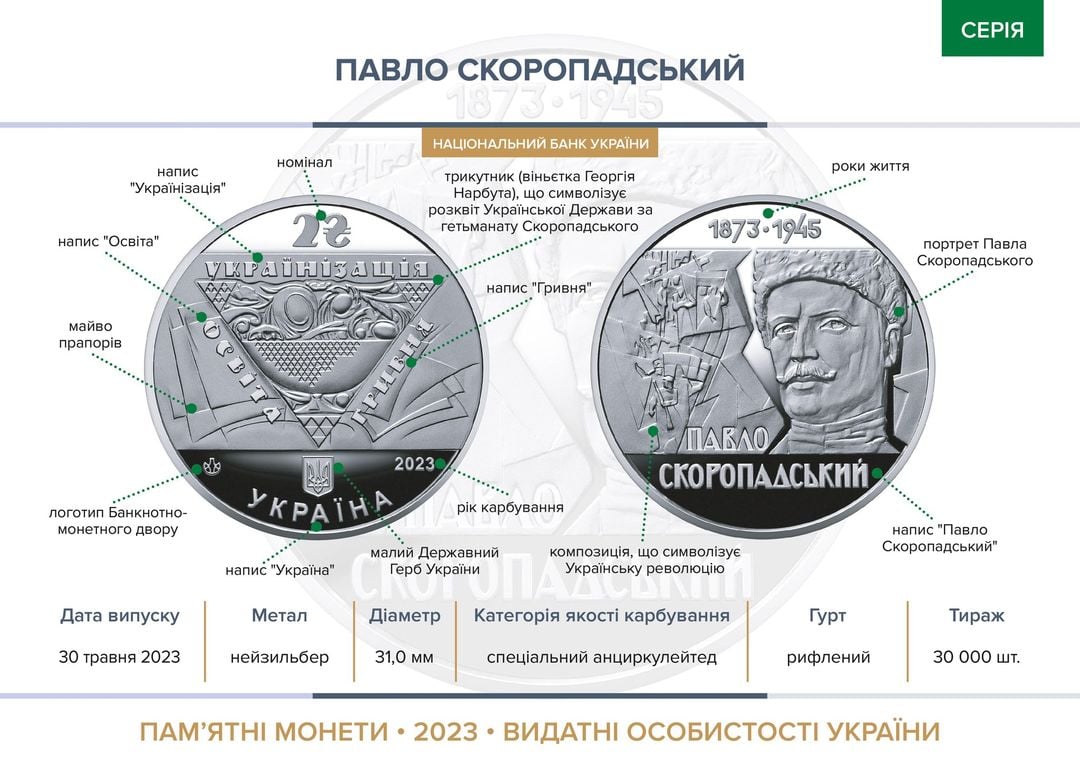 The reverse of the coin features: a portrait of Pavel Skoropadsky (right), to the left of which is a composition symbolizing the events of the Ukrainian Revolution, at the top on a mirrored background are the years of life "1873 — 1945"; the inscription "Pavel Skoropadsky" below.
What a circulation
The announced circulation is 30 thousand pieces.
🕵️ We created a small survey to learn more about our readers.
💛💙 Your answers will help us become the best, pay more attention to topics that are interesting to you. 🤗 We will be grateful if you find a minute to answer our questions.
Source: Ministry of Finance
Views: 21