The next funerals of PMC "Wagner" mercenaries were held in Goryachy Klyuch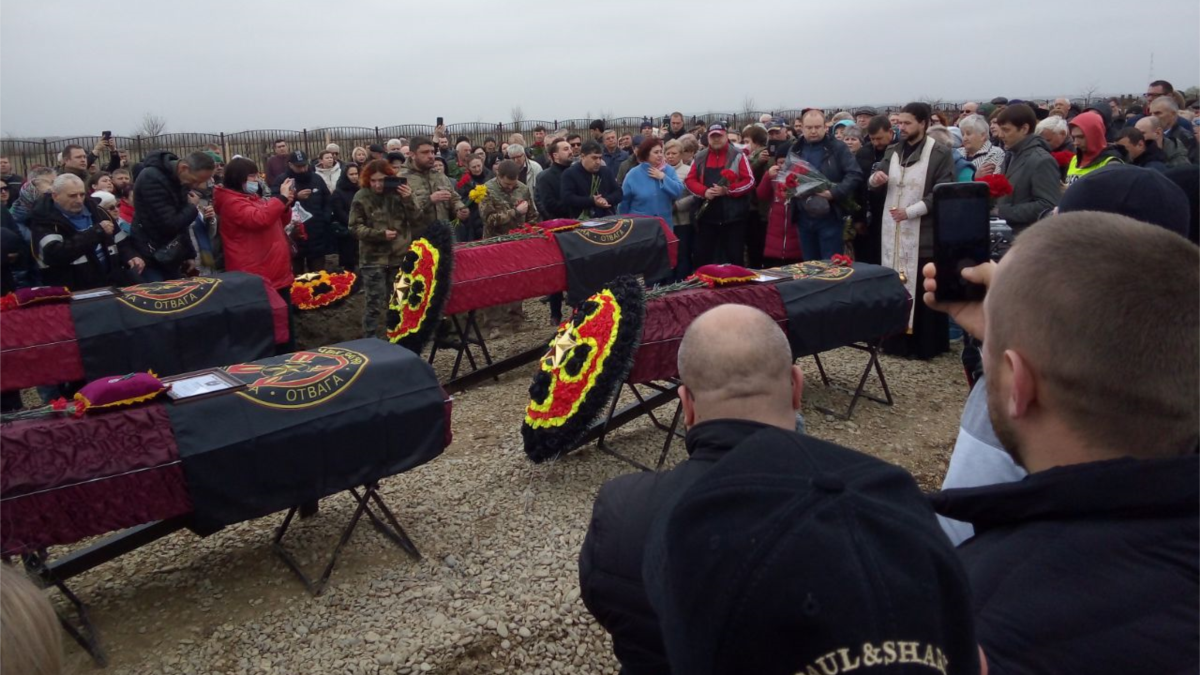 In the town of Bakynskaya, near the town of Goryachy Klyuch, Krasnodar Territory, another funeral was held on Sunday for the mercenaries of PMC "Wagner" who died in Ukraine. Earlier, the authorities of the city and the region tried to prohibit further burials of "Wagnerovites" at the cemetery. They believed that the cemetery was almost full. The founder of the PMC, Yevgeny Prigozhin, entered into a bitter dispute with the local administration.
On March 18, the head of the Goryachi Klyuch municipality, Sergey Belopolsky, claimed that the "Wagnerovtsev" cemetery had grown too much. He said that the resort town should not be turned into a mass burial site.
In response, Yevgeny Prigozhin threatened to "take measures" against the Hot Key administration. He also appealed to the Chairman of the State Duma, Vyacheslav Volodin, and to the Prosecutor General of Russia, Ihor Krasnov, with demands to influence the situation.
On March 19, another mass burial took place at the cemetery in Bakunskaya. The number of those buried is not reported. Yevgeny Prigozhin noted that those mercenaries who did not indicate where they would like to be buried during their lifetime are buried in this cemetery. Now there are at least 400 graves in the cemetery.
PMC "Wagner" is a Russian unofficial military unit whose fighters have taken part or are taking part in military operations in Syria, Africa and Ukraine. The head of PMC "Wagner" is entrepreneur Yevgeny Prigozhin, known for his friendship with President Vladimir Putin and the head of Chechnya, Ramzan Kadyrov.
Russian legislation prohibits the activities of private military companies. The authorities officially call the fighters of PMC "Wagner" volunteers. To participate in the war against Ukraine, the PMC recruited, according to estimates, tens of thousands of prisoners from Russian colonies. On Saturday, the amendments came into force, extending criminal responsibility for so-called discrediting and fakes and to negative publications about "volunteers".
About eighty new graves appeared in the cemetery of PMC "Wagner" in the village of Bakinskaya in Krasnodar Krai during the period from February 2 to 23.