The police in Moscow interrupted the presentation of comics by the arrested Skochylenko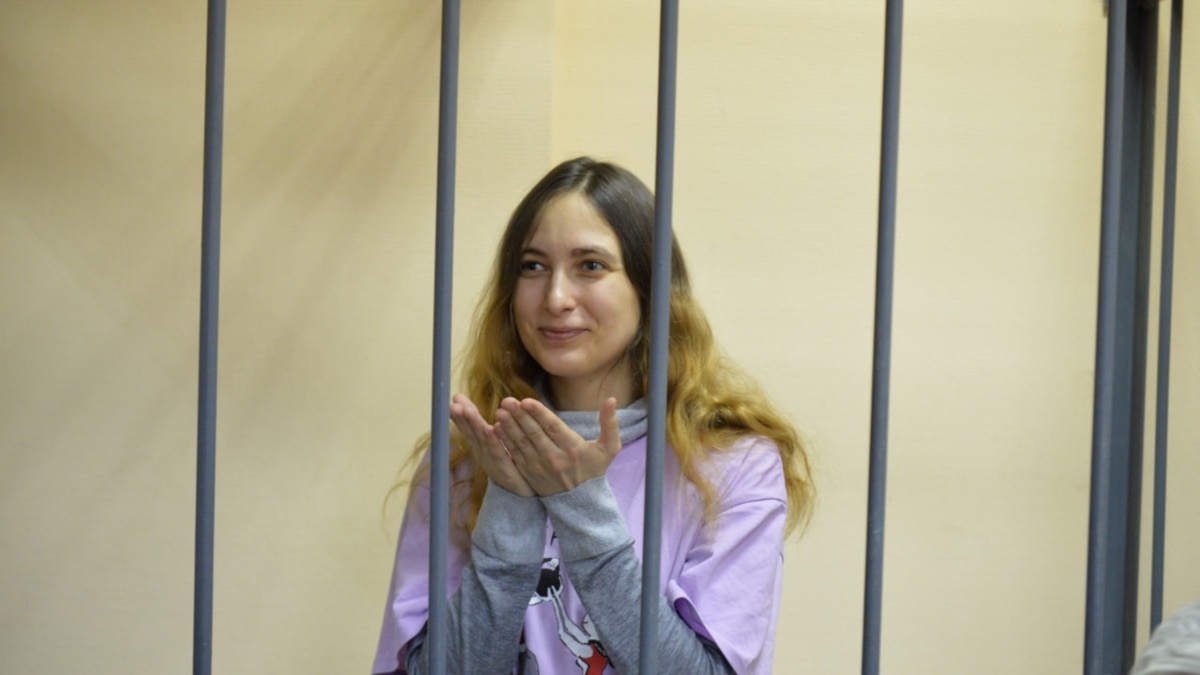 On Sunday, police officers in Moscow interrupted the presentation of comics by the artist Sasha Skochylenko, who has been in pre-trial detention for almost an hour in connection with the so-called fakes about the army. "Agentstvo.Novosti" and OVD.Info report this.
The presentation took place in Moscow's "Open Space". Three books of comics were presented, which were published by her support group after the arrest of the artist: "Book about depression", "Notes about depression" and "What is mania". They are not directly related to the war in Ukraine, for protesting against which Skochylenko was detained. The participants, as "Agentstvo" writes, also did not talk about the war, but discussed the psychology and creativity of the artist.
According to the "Agency", about an hour and a half after the start of the presentation, which was attended by about 30 people, police officers appeared in the "Open Space" and demanded that those gathered leave the premises, on what grounds – it is not reported. The broadcast showed that two girls were forced by the police to lie face down. After that, the broadcast was turned off. It is unclear if anyone has been detained. Later, "Sota" newspaper reported that its correspondent was detained at the entrance to the premises Lilian Rubtsova. She managed to report that she was being "pulled inside", after which the communication with her was interrupted.
Skochylenko was detained in St. Petersburg on April 11 of last year, and two days later she was sent to custody, she became one of the first sent to pre-trial detention center on the charge of so-called fakes. The artist admitted that she spread information about the war, including replacing the price tags in the store with stickers telling about the actions of the Russian military in Mariupol. She, however, denies that she spread knowingly false information. The Russian authorities can consider as fakes any reports about the war in Ukraine that do not correspond to the official statements of the Ministry of Defense.