The school in Vladivostok was renamed in honor of the dead PMK Wagner mercenary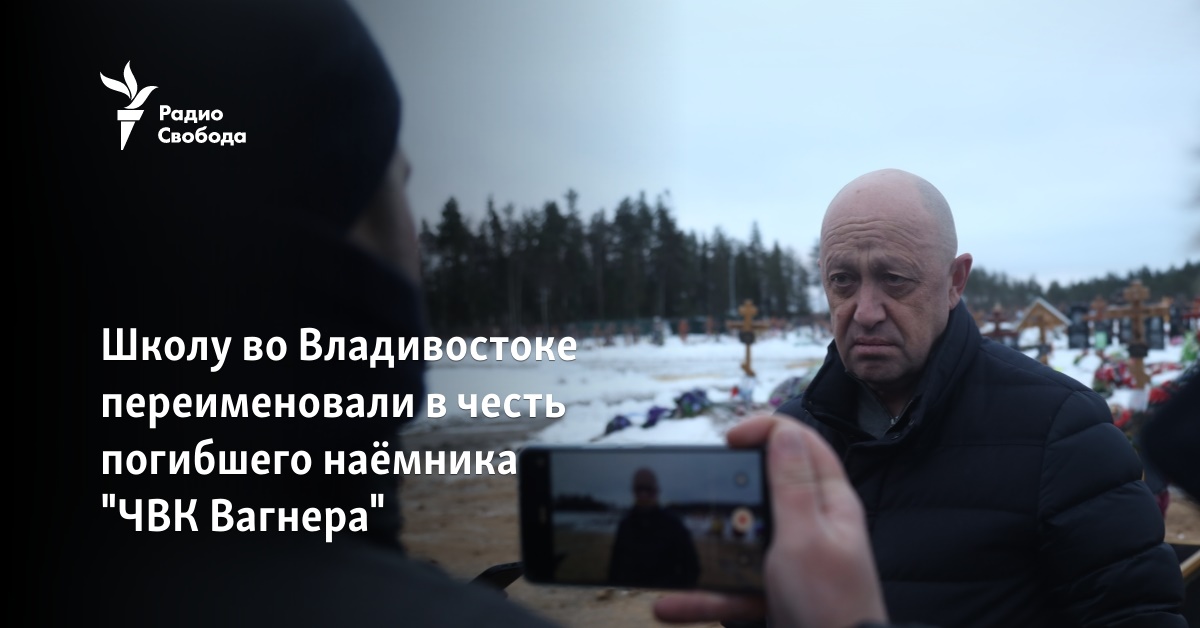 Municipal school No. 14 near the center of Vladivostok was renamed in honor of Evgeny Popov, a mercenary of the so-called PMC Wagner who died in the war in Ukraine. In another school, a class was renamed in his honor. The Russian Service of the BBC drew attention to the story.
Established in 1941, the 14th school of the educational institution is now called "Evgeny Mykhailovych Orlov Secondary School named after the Hero of the Russian Federation – a participant in the special military operation in Ukraine". The resolution of the city administration on renaming appeared in October 2022, but local authorities did not draw attention to it. Usually, the naming ceremony takes place in a solemn form, notes the BBC.
A 42-year-old mercenary died in Bakhmut district of Ukraine in July. He participated in the war in Ukraine even before the full-scale Russian invasion and fought in Syria, wrote the book "Ikhtamnet" about these conflicts (that's what Runet sarcastically called Moscow's refusal to recognize its participation in the war in Donbass). In 2021, he came under the sanctions of Ukraine as a sniper-reconnaissance officer of the PMC.
The son of the dead mercenary, Andrey, told the BBC that he did not know that the school was renamed in honor of his father. He only knew that a class was named after him in an educational institution in the district where they lived. He also does not know that his father was awarded the title of Hero of Russia. He noted that Popov Sr. did not ideologically support the invasion of Ukraine and considered his participation in it "just a job." "My father didn't want such fame," he said.