The spring top-up of deposits has come to an end. Winners receive gifts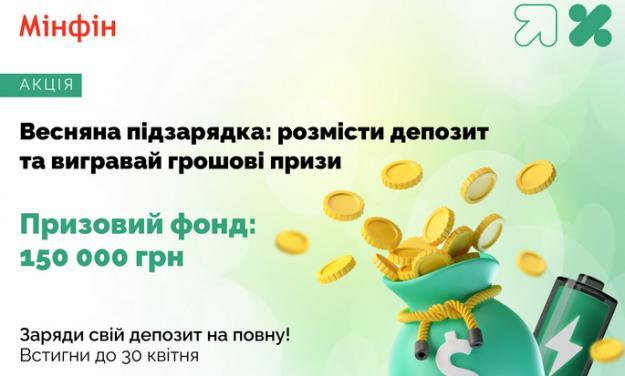 Our spring deposit promotion has come to an end. Let's summarize.
1 Who won the "Spring top-up of deposits" action
35 of our readers received the prizes that were raffled off during the campaign. Fifteen of them won 50 thousand hryvnias.
Five had the opportunity to study at the Ministry of Finance Academy, choosing any course they liked.
And ten – to take part in our annual big event "Live on interest", during which they will be able to communicate with famous investors and get useful advice.
The first three winners received prizes in the amount of UAH 32.5 thousand.
1st place — Sergey, who made a deposit in the Credit Dnipro bank and received a prize of UAH 15,000;
2nd place — Lyudmila (Credit Dnipro), received a cash prize of 10,000 UAH;
3rd place — Vladimir. He made a deposit in Globus Bank and won 7.5 thousand hryvnias.
The fourth and fifth place went to Elena and Pavel. Elena won 5 thousand hryvnias, Pavel won 2.5 thousand hryvnias. Both made deposits in the bank Kredit Dnipro.
Another ten of our readers took advantage of the spring promotion and won UAH 1,000 each in addition to the bonus from the Ministry of Finance. Five received the opportunity to take a training course at our Academy, and 15 received tickets to the upcoming conference from the Ministry of Finance – "Live on Interest".
Thank you for choosing "Ministry of Finance" to learn the most current economic news.
Stay with us and watch for new promotions that will help you save money and increase your wealth. And also get new knowledge about investments that will definitely come in handy.
Find exactly your deposit: follow the available offers in our "Deposit Bonus".
Source: Ministry of Finance
Views: 14