The Ukrainian Armed Forces took up new positions near Bakhmut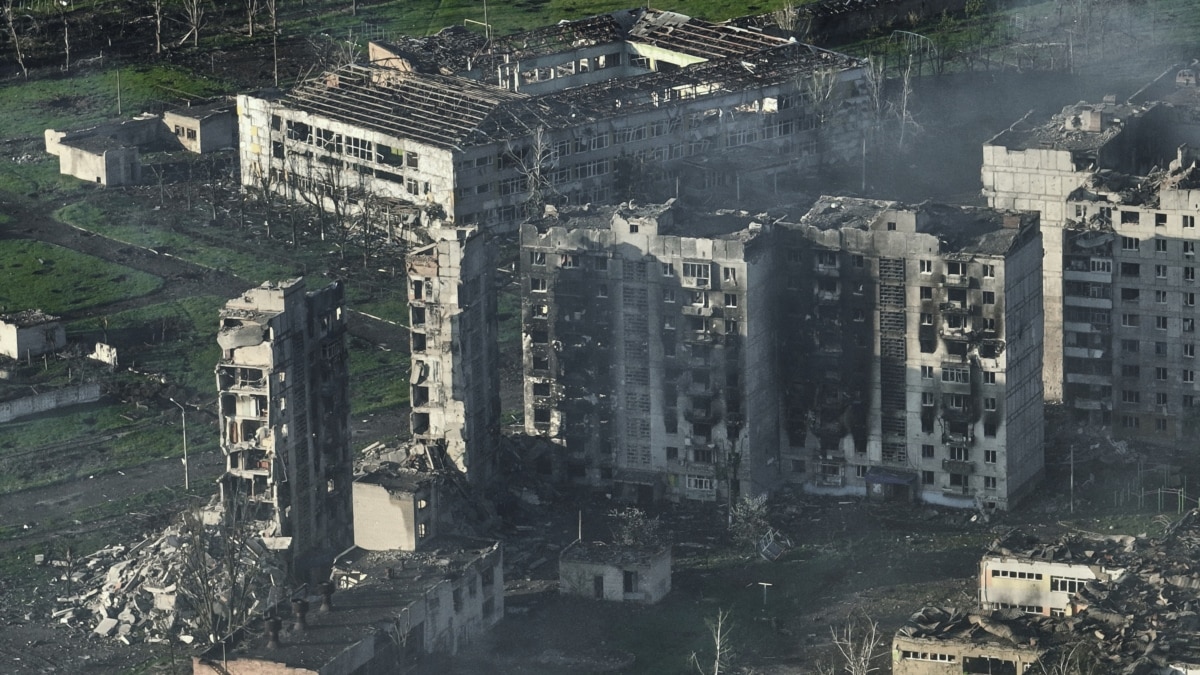 The Ukrainian military took up new positions near the city of Bakhmut in the Donetsk region, which has been under fierce fighting for many months, and which, as reported by the Russian military, is almost completely controlled by them. This was stated by the representative of the Ministry of Defense of Ukraine, Anna Malyar. In particular, according to her, the Armed Forces liberated the territories north and south of Bakhmut. At the same time, according to Malyar, "intense fighting" continues in the city itself, but the Russian army will no longer be able to surround Bakhmut and capture it.
Earlier, the speaker of the Eastern Group of the Armed Forces of Ukraine, Serhiy Cherevaty, said that the Ukrainian Armed Forces managed to liberate 17.3 square kilometers of territory in the Bakhmut direction in three days of counterattacks. The successful actions of the Ukrainian troops were confirmed by Yevgeny Prigozhin, the founder of the "Wagner" PMC, whose soldiers are fighting in the Bakhmut area. According to Prigozhin, the Armed Forces managed to regain control over part of the territories on the flanks around the city.
The day before, Ukrainian sources reported that the commander of the 4th motorized rifle brigade of the Russian army, Colonel Vyacheslav Makarov, as well as the deputy commander of the army corps for military and political work, Colonel Yevgeny Brovko, were killed in the battles near Bakhmut. On Sunday, their death was confirmed by the Ministry of Defense of Russia.
At the same time, the Russian army continued its massive shelling of Ukrainian territories outside the Donetsk region on Sunday. It is reported that two local residents were killed as a result of shelling of the village of Staritsa in the Kharkiv region. In the Nikopol district, two civilians were hospitalized with injuries. There are also wounded in the Zaporozhye region – as a result of the shelling of the village of Primorskoe. The building of the local school was partially destroyed.
In the evening on Sunday, it became known that the city of Kurakhovo, Donetsk region, was shelled from the Uragan rocket salvo system. Five people were wounded p5 apartment buildings and 3 private houses were damaged. In addition, the heating networks have been cut off, Pavel Kyrylenko, the head of the Donetsk regional military administration, reported. He also published photos of buildings destroyed by shelling.
The Russian authorities have always denied accusations of deliberate attacks on civilian objects in Ukraine.