The vice-rector of RUDN, where the Ukrainian flag was shown, left his post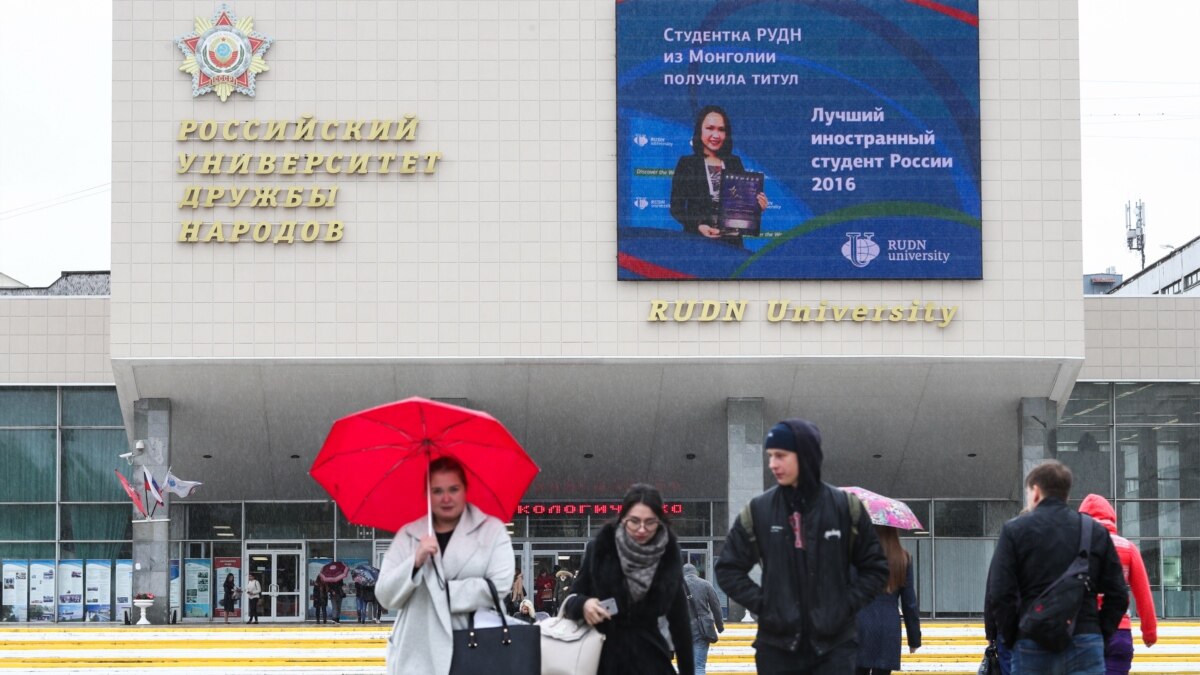 Vice-rector of the Russian People's Friendship University Sregei Bazaluk left his post. This may be related to a high-profile incident at the end of February. Then, at the university festival of national fellowships, students from Ukraine hung the flag of their country, as well as other foreign students. The Ministry of Education and Science of Russia appointed an official inspection, considering the demonstration of the "hostile" flag unacceptable.
On Friday evening, a message about the appointment of a new vice-rector appeared on the RUDN website. The university did not say whether Bazaluk was fired or left voluntarily. What exactly caused the personnel changes is also not specified.
Exhibitions of student fellowships are held at RUDN annually. Students from more than 150 countries, including Ukraine, study at the university. At the exhibition stands, they place the flags of their countries and talk about their native culture.
After photos and videos from the festival got into social networks, radical pro-Kremlin communities accused the university of supporting the "Nazi Kyiv regime". The Ministry of Education and Science agreed with their claims. According to the deputy head of the department, Konstantin Mogilevsky, "it is unacceptable to hang the flags of the state headed by the neo-Nazi regime in the university." According to the results of the inspection, "the guilty will be punished", he said. The press secretary of the President of Russia, Dmitry Peskov, shared Mogilevsky's position.
The student council of the university, on the contrary, spoke in support of the event. The students declared that they do not want to stand in solidarity with nationalist comments and become hostages of the information war.
After the start of Russia's military invasion of Ukraine, many Russian universities reported that students and teachers were being forced to express their support for the war. For anti-war statements, some students were expelled, teachers were fired.