They want to limit the sale of cigarettes in duty-free. A draft law appeared in the Council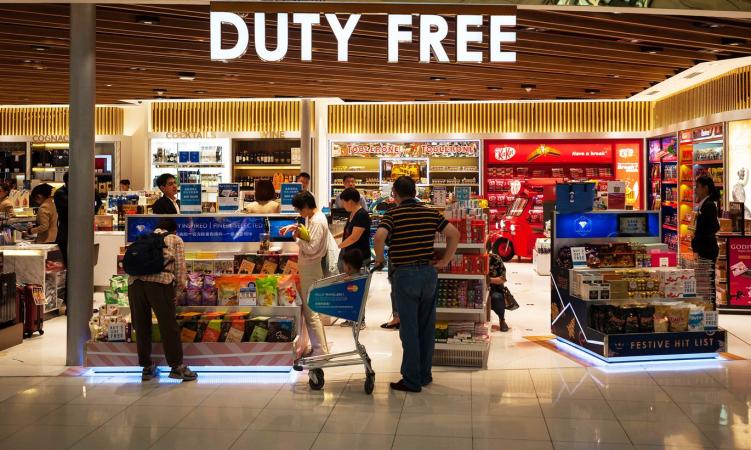 The Verkhovna Rada registered draft law No. 9315 on amendments to the Customs Code and other laws to combat the illegal circulation of tobacco products. Yaroslav Zheleznyak, one of the authors of the draft law, wrote about this in the Telegram channel.
Photo: ukrinform.ua 2
►Read "Ministry of Finance" on Instagram: the main news about investments and finances
Sales restriction
"In response to the record turnover of illegal tobacco products, we are registering today a bill that should close the duty-free scheme," he wrote.
It proposes to ban the sale and sale of tobacco products produced in Ukraine in duty-free shops for the duration of martial law. And also for the time of martial law, the sale of more than 2 packs per check by duty-free shops will be prohibited.
Also, the document proposes to carry out an inventory of the remains of tobacco products intended for placement in the duty free.
Earlier, the VSK of the Verkhovna Rada established that last year 15 duty-free shops sold 20 million packs of cigarettes. In fact, many cigarettes do not reach duty-free shops, they are sold on the side without paying the necessary taxes.
Conference "Invest Talk Summit" Find out how to make money on investments in 2023-2024! Details on the site.
Promo code for a 10% discount: minfin10.
🕵️ We created a small poll to get to know our readers better.
💛💙 Your answers will help us become the best, pay more attention to topics that are interesting to you. 🤗 We will be grateful if you find a minute to answer our questions.
Source: Ministry of Finance
Views: 16