Ukrposhta launches pre-order for the postal block "Children of the Victory Draw Ukraine of the Future" (photo)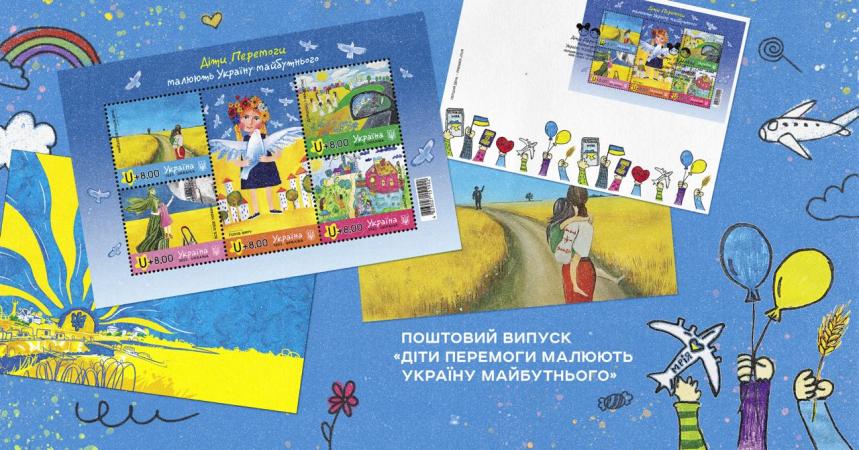 Today, May 26, Ukrposhta is launching a pre-order for a postal block called "Children of Victory draw the Ukraine of the future". This was reported by the general director of Ukrpochta, Igor Smylyansky.
Photo: t.me/igorsmelyansky 0
► Read the "Ministry of Finance" page on Facebook: главные финансовые новости
"Very soon, on June 1, we will celebrate Children's Day. Since 2022, it has acquired a completely different meaning for us. More profound and significant. "I really hope that the children who live in Ukraine today will receive a gift from our Armed Forces in the form of a calm sky, and maybe ice cream," Smylyansky noted.
Included in the set
The set includes:
Block of stamps "Children of the Victory draw Ukraine of the future";
Envelope "Children of the Victory draw Ukraine of the future";
Map "Children of Victory draw Ukraine of the future".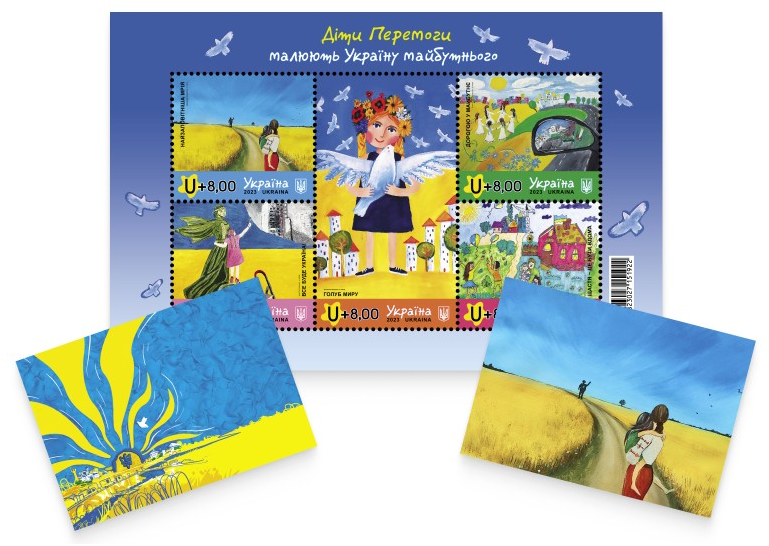 Pre-order registration
You can place a pre-order in the Ukrpochta online store.
From June 1, the block can be purchased in all branches, in the Ukrpochta online store, eBay and Amazon marketplaces.
"The brand is charitable, and the funds will go to support those children who are the most difficult today, who have lost their parents," Smylyanskyi said.
Characteristics
Authors — Alexandra Fedorchuk, Veronika Ivantsova, Alexandra Bushynskaya, Anastasia Mysko, Varvara Kolesova;
Release date — 01.06.2023;
Circulation of the block — 135,000;
Nominal cost — (U+8.00)x5;
Block size, mm — 128×83;
Size of stamps, mm — 4×33.06×29.58, 1×33.06×59.16;
The number of stamps in the block is 5.
Read also: Ukrposhta issued a stamp dedicated to the anniversary of Kalush's victory at Eurovision (photo)
Let's remind
In April 2023, Ukrposhta announced an all-Ukrainian competition of children's sketches on the theme "Children of Victory draw the Ukraine of the future", to which more than three hundred children's creative works were submitted.
According to the results of the voting, in which 468,809 respondents took part, the victory was won by the work "The most cherished dream" by Aleksandra Fedorchuk (14 years old, Kyiv region).
At the numerous requests of the voting participants, Ukrposhta reproduced the finalist drawings of Veronika Ivantsovova (9 years old, Khmelnytskyi), Aleksandra Bushynskaya (13 years old, Odesa region), Anastasia Mysko (12 years old, Khmelnytskyi region) on the postal edition. Varvara Kolesova (9 years old, Mykolaiv region), Georgy Sosnytskyi (6 years old, Kharkiv city), Diana Vasylenko (4 years old, Poltava city).
Source: Ministry of Finance
Views: 26