Without paperwork and queues: Real estate registration on the "Diya" portal has become available in 10 regions and Lutsk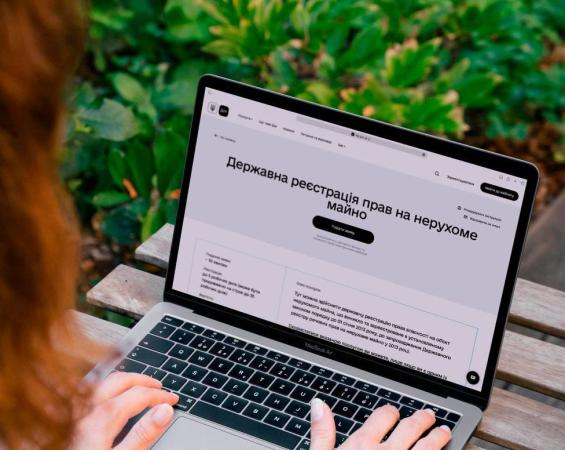 The real estate registration service in a few clicks on the "Diya" portal has become available in 10 regions of Ukraine and Lutsk. This is stated in the message of "Diya" in the Telegram channel.
12
►Read the Telegram channel "Ministry of Finance": the main financial news
Why is it important?
Real estate registration confirms that you are the legal owner of the property. So that fraudsters will not be able to forge documents and pass them off as their own. Also, the data in the electronic register is much more reliable than paper — it will never be lost or destroyed.
As noted, in order to receive a payment under the Yes-Recovery program, housing must be registered in the State Register of Rights.
Where does the service work?
In Zakarpattia, Kyiv, Dnipropetrovsk, Lviv, Odesa, Rivne, Ternopil, Kharkiv, Khmelnytskyi, Chernihiv regions and Lutsk.
Read: Real estate tax in Ukraine: who needs to pay before July 1 and how to calculate the amount
How to use the service
Enter the Diya portal or register.
Click Services → Land, construction, real estate → State registration of real estate rights → Submit an application.
Enter the necessary information and scanned documents.
Sign the application with an electronic signature.
The result is an email.
Author:
Editor of the news feed Yaroslav Holoborodko Writes on the topics: Macroeconomics, stock market, cryptocurrency
Source: Ministry of Finance
Views: 20