A court in the USA will consider the merits of Yukos shareholders' claims against the Russian Federation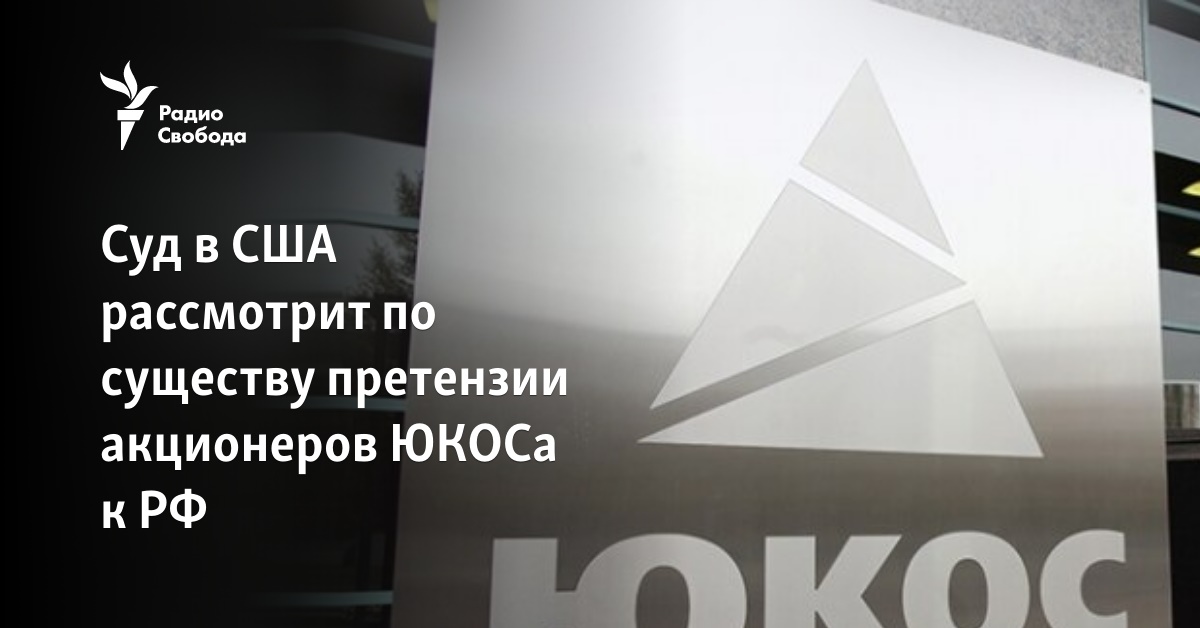 The court in the USA has decided to consider the case on the merits of the claims of the former shareholders of the Yukos company to the Russian state for the sum of about 50 billion dollars. The decision was made by a judge of the District Court of the District of Columbia on Friday, November 17, reports Law 360. RBC reports on Monday the details of the decision with reference to court documents.
The Russian side insisted on the non-jurisdiction of the American courts, referring to sovereign immunity, that is, the impossibility of arresting Russian state assets. The Russian petition to declare the case non-judgmental was submitted back in 2015, that is, the review lasted for eight years.
The case is related to a dispute at the International Court of Arbitration in The Hague, which in 2014 ruled that Russia must pay former shareholders of Yukos 50 billion dollars as compensation for the actual nationalization of the company. Now, including interest, this amount has almost reached 60 billion. The final point in the case has not yet been made, the case is now in the Court of Appeal of Amsterdam. Former shareholders of Yukos, however, are already actively working in a number of jurisdictions, including the USA, with the aim of achieving, if necessary, the confiscation of Russian assets to ensure payment of the claim. The Russian authorities have previously stated that they will not pay regardless of the outcome of the proceedings in the Netherlands.
The decision of the court in the USA means that when considering the case on the merits, a decision may be made to satisfy the request of the former shareholders to recognize and enforce arbitration decisions of the International Court of Arbitration in the jurisdiction of the USA, or it will be rejected.
Earlier, the High Court of London ruled that Russia cannot appeal to the principle of state immunity in a legal dispute with former Yukos shareholders for compensation in the amount of more than 50 billion dollars. The judge based the decision on the fact that Russia itself had previously agreed to refer the dispute to international arbitration in The Hague.
Former Yukos shareholders are demanding compensation from the Russian authorities for the de facto nationalization of the company in the mid-2000s after the arrest and conviction of Yukos head Mikhail Khodorkovsky. Most of the company's assets were then transferred to the state-owned company Rosneft. A number of former shareholders of Yukos appealed to the Permanent Chamber of the Arbitration Court – International Arbitration in The Hague, trying to return the funds.