Canada lifted sanctions against Russian billionaire Oleg Boyko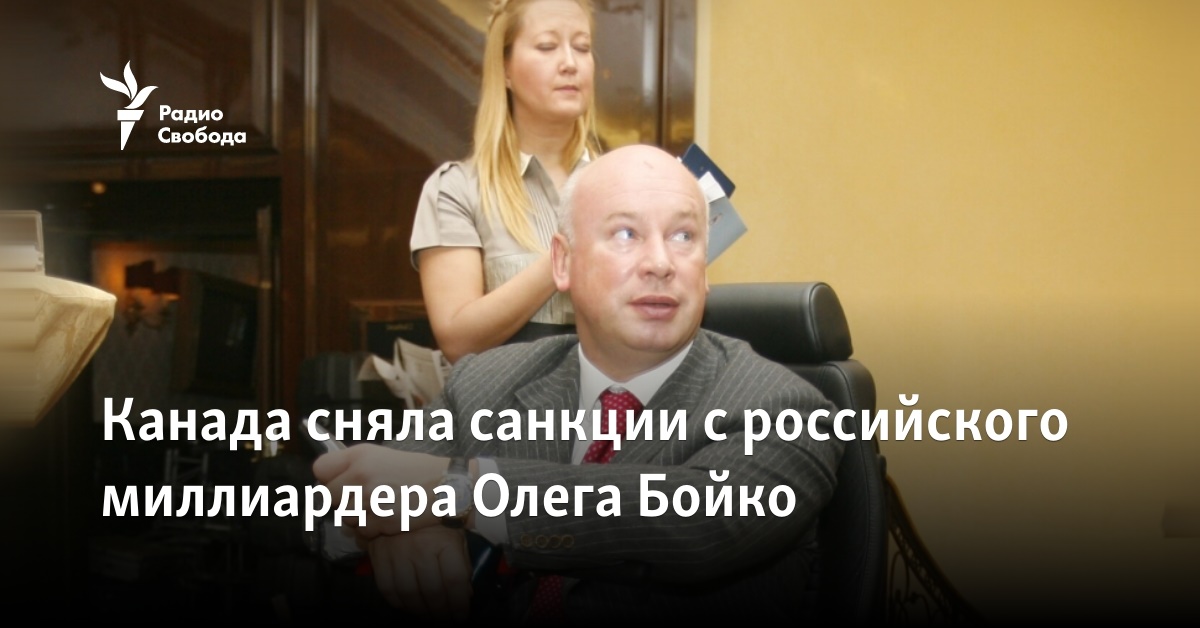 Canadian authorities have lifted sanctions against Russian businessman Oleg Boyko, who is one of the country's richest businessmen. The press service of the businessman drew the attention of the Moscow editorial office of Forbes magazine to this. The billionaire's name disappeared from the sanctions list, a Radio Liberty correspondent was convinced.
Boyko is the founder of the Finstar holding, which invests in financial startups in developing countries. He owns the gambling company Ritzio International, known for the brand of arcades "Vulkan" and the chain of perfume shops "Riv Gosh". The businessman is the founder of the Paralympic Sports Support Fund "Parasport". Forbes estimates his fortune at $1.1 billion.
He was included in the sanctions lists of Ukraine, Australia and Canada. In Kyiv, the sanctions were justified by the fact that taxes from Boyko's business "provide a significant source of income for the Russian government."
In Canada, the Russian demanded that the sanctions be lifted in December, and then appealed against them in the Federal Court. After the court initiated proceedings, the head of the Canadian Foreign Ministry satisfied the Russian's appeal, Forbes reports. The billionaire's lawyers said that he does not have a business in Canada, is not connected to the Kremlin and does not take part in political processes.
Western countries imposed sanctions against about fifty of the richest Russian businessmen after the February invasion of Ukraine. The units managed to reverse the decision.
In July, Great Britain lifted sanctions against the banker Oleg Tynkov, who publicly spoke out against the war and divested himself of Russian business. In May, the founder of the IBS group, Anatoly Karachinskyi, was removed from the US sanctions list. In September, EU sanctions against Hryhoriy Berezkin and Farkhad Akhmedov were not extended.