Gas prices in Europe may briefly fall below zero – Bloomberg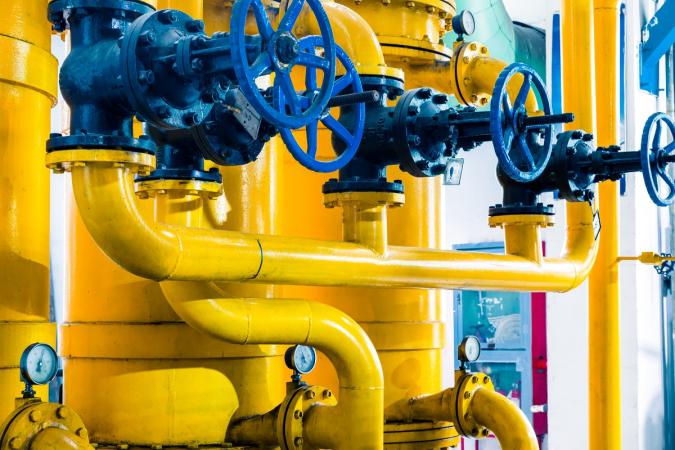 Exchange prices for gas in Europe may briefly fall below zero this summer due to subdued demand and excess supply. This is reported by Bloomberg with reference to several European traders.
Photo: freepik.com 1
► Read "Ministry of Finance" on Instagram: the main news about investments and finances
According to them, the situation when gas producers actually pay consumers to take gas from them is becoming more and more likely, since its prices have already approached pre-crisis levels.
This has not happened since October 2006, when day-ahead gas contracts briefly fell below zero in the UK after a new pipeline was opened in warm weather. A similar situation exists now: prices are falling due to the rapid filling of storage facilities, a sharp drop in consumption and the growth of wind and solar power generation.
On some regional gas markets in Europe, prices can become negative during hours or days with a high level of renewable energy generation, Peder Berland, vice president for gas trading and optimization of the Norwegian oil company Equinor, said. However, he warned that negative prices are still far away and "a lot can happen on this path."
The chief executive officer of the Swiss trading company MET International, György Varga, predicts a drop in the price of gas in Europe below 10 euros per MWh (about $113 per thousand cubic meters).
"In the near future, within a few days, if gas storages are full, we can see prices below 10 euros," said the top manager, explaining that the reason for this will be a "bottleneck" in the form of a lack of gas storage capacity.
Read also: Gas prices in Europe fell below $300 — for the first time in two years
Despite the fact that gas prices will become negative in the near future, many factors must coincide. Gas prices may soar due to interruptions in the supply of liquefied gas to Europe or the risk of a complete cessation of supply through Russian pipelines.
In addition, demand may increase from the industry. If none of these factors are implemented, and also if there is no possibility to use additional storage facilities or gas tankers for storage, prices may fall within a few days, Varga believes.
Gas reserves
In Europe, the season for injecting gas into underground storage continues, and gas reserves are now much higher than a year ago. According to Gas Infrastructure Europe, on May 23, reserves in the region's warehouses amounted to 66.48%, a year earlier they did not exceed 44%. Some experts expect that gas storages in Europe will be filled already in August, long before the start of the heating season.
At the same time, the drop in prices has not yet revived demand from industrial enterprises, as some buyers are postponing gas purchases until market prices fall even more.
Conference "Invest Talk Summit" Find out how to make money on investments in 2023-2024! Details on the website.
Promo code for a 10% discount: minfin10.
🕵️ We created a small survey to learn more about our readers.
💛💙 Your answers will help us become the best, pay more attention to topics that are interesting to you. 🤗 We will be grateful if you find a minute to answer our questions.
Source: Ministry of Finance
Views: 19