In St. Petersburg, two cemeteries were cordoned off, probably due to the funeral of the leaders of PMC "Wagner"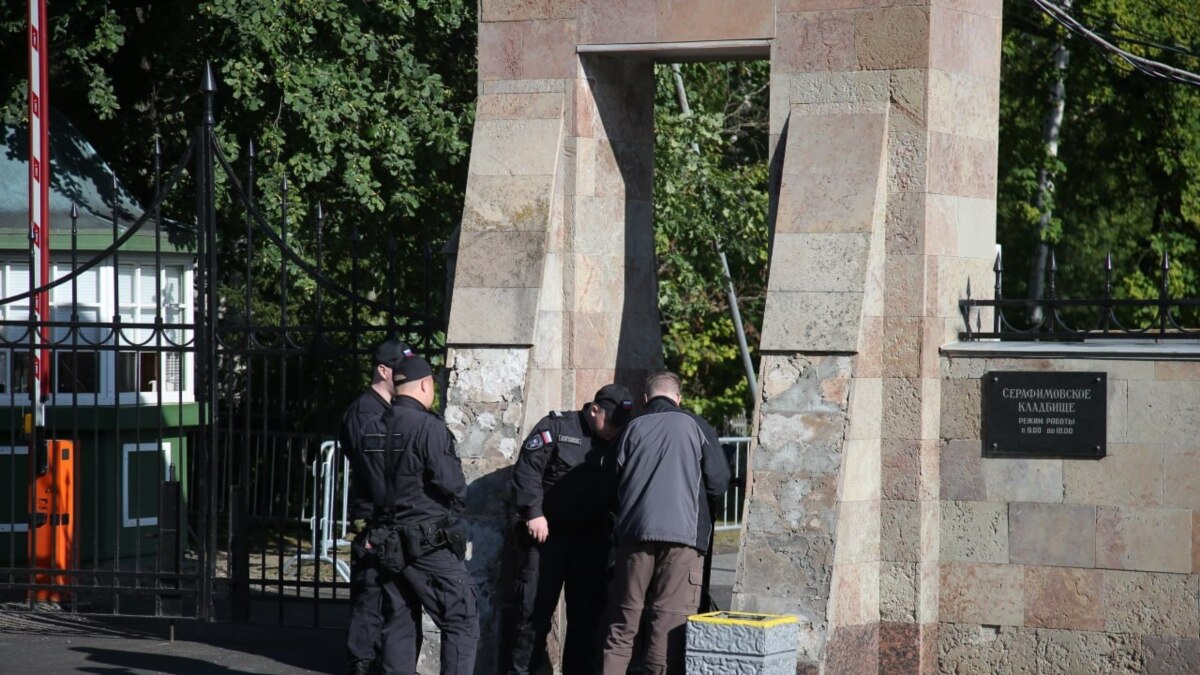 In St. Petersburg, the entrances to two cemeteries – Severny and Serafimovsky, where the funerals of the leaders of PMC "Wagner" who died in the plane crash in the Tver region are likely to be held today. This is reported by the correspondents of Sever.Realii.
The founder of PMC "Wagner" Evgeny Prigozhin, according to unofficial data, will be buried at the Serafimovsky cemetery. Already on the night of August 29, police patrol cars appeared there, Fontanka reported. Now the police blocked the entrance to the cemetery. The nearest streets adjacent to the territory of the cemetery are also cordoned off by the police.
Metal detector frames are installed at the entrance. Employees of the Ministry of Internal Affairs check the bags of people who try to get there. Journalists are not allowed. One of the policemen in a conversation with Sever.Realii said that "there was no indication that someone would come."
Russian President Vladimir Putin will not attend Yevgeny Prigozhin's funeral, the president's press secretary said. Dmitry Peskov also noted that the Kremlin does not have "specific information" about the funeral of the founder of PMC "Wagner".
As "Fontanka" writes, neither volleys of a military salute nor an orchestra can be heard at the cemetery. At the same time, Yevgeny Prigozhin must be buried with military honors, since he has the title of Hero of Russia.
The funeral ceremony for Valery Chekalov, who died together with Yevgeny Prigozhin, began at the Northern Cemetery in St. Petersburg. The correspondent of "Sever.Realiya" reported that he saw a cross with Chekalov's name, which should be installed on the grave.
The Dossier Center reported that Valery Chekalov was one of the managers of the Concord company closest to Prigozhin. According to the publication, he also oversaw all of Prigozhin's "civilian" projects abroad.
On August 23, a private plane used by Yevgeny Prigozhin, the head and founder of PMC "Wagner", crashed in the Tver region. According to official statements, all ten people, including Prigozhin and several mercenary commanders, died.