Putin and Erdogan will meet in Sochi and discuss the grain deal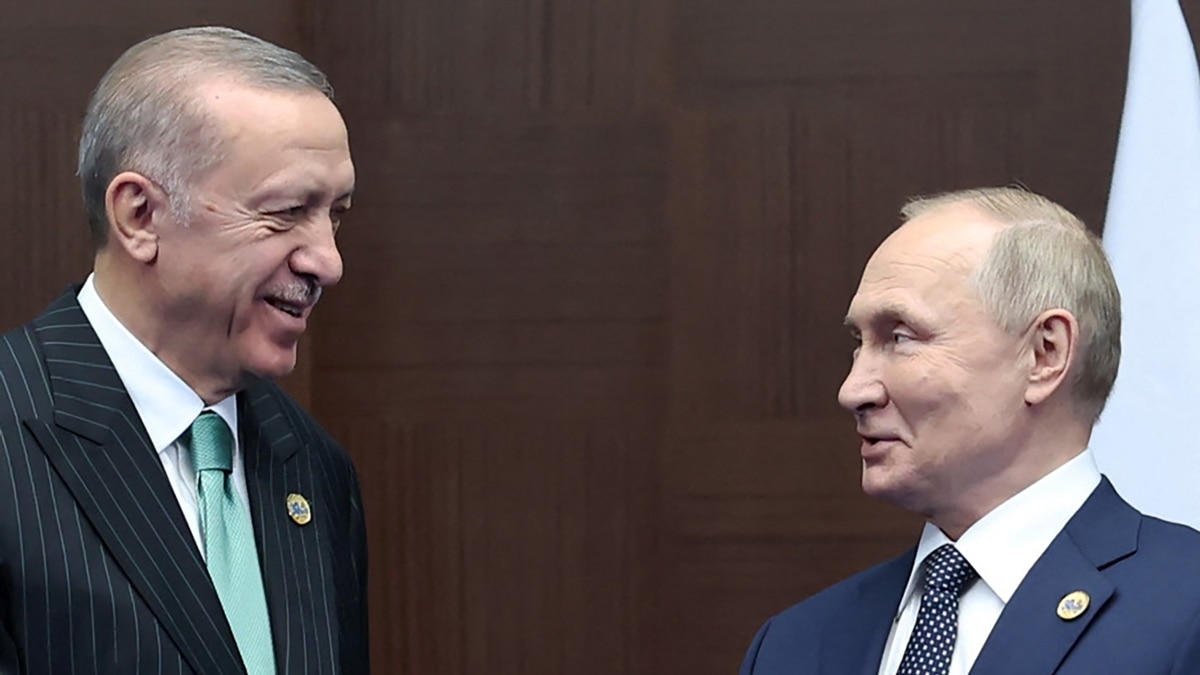 The Presidents of Russia and Turkey Vladimir Putin and Recep Erdogan will hold a meeting in Sochi in early September. This was reported by the Justice and Development Party of Turkey, headed by Erdogan. The meeting will discuss the possible resumption of Russia's participation in the Black Sea grain deal or alternatives to it.
Putin's press secretary Dmitry Peskov also announced that the leaders of Turkey and Russia will soon hold talks and that the Kremlin is preparing for them.
Bloomberg, citing its sources, writes that the meeting can take place on September 8.
The grain deal, according to which food was exported from Black Sea ports blocked by Russia, was concluded in July last year. The four-way announcement was signed by representatives of Ukraine, Russia, Turkey and the UN. The agreement stipulated the conditions for the unhindered export of agricultural products across the Black Sea from Russian and Ukrainian ports under the guarantees of the UN and Turkey.
On July 17, Russia withdrew from the grain deal. Moscow stated that part of the agreements concerning the export of Russian fertilizers and foodstuffs have not been fulfilled.
Since July 18, Russian troops began shelling the Odesa region almost daily, destroying port infrastructure. At the same time, the Kremlin cited the attack on the Krymsky bridge on the night of July 17 as the reason for the shelling.
In mid-July, the German newspaper Bild reported that Russia, together with Turkey and Qatar, were preparing a new agreement to replace the grain deal. According to journalists, the participating countries are developing a new scheme for the export of Russian grain to poor countries, according to which Turkey will act as an organizer, and Qatar as a sponsor of supplies.