Residents of Dagestan were condemned for using IS and Al-Qaeda flags on social networks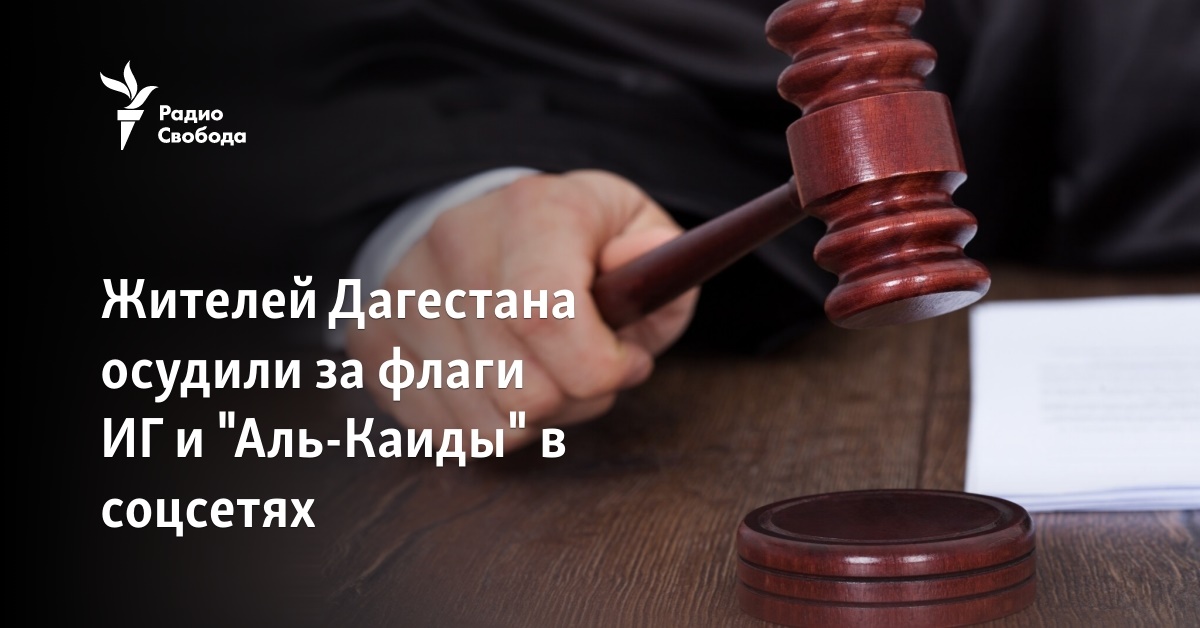 In Dagestan, several local residents were convicted under an administrative article on the demonstration of extremist symbols. They published on social networks the flags of the terrorist organizations "Islamic State" and "Al-Qaeda" recognized in Russia. This article provides for a fine of one to two thousand rubles or up to 15 days of arrest. In most cases, the courts imposed a minimum punishment, reports Kavkaz.Realii.
Tamirlan Magomedov, a resident of Izberbash in the south of Dagestan, was fined one and a half thousand rubles for the IS flag on his avatar in a telegram. The protocol for it was drawn up by an operative of the department for countering extremism of the Ministry of Internal Affairs. Magomedov pleaded guilty, but the trial was held without his participation.
Elnur Talybov, a resident of Kizlyar, put the Al-Qaeda flag on his WhatsApp profile picture. In court, he said that he just liked the photo, he did not know about the extremist meaning of the Arabic inscription on a black background, and he lost the phone with access to the messenger. The Dagestani was fined one thousand rubles.
Rustam Egizbaev from Khasavyurt received the same fine – he published a picture with the IG flag in "Odnoklassniki".
In addition to a thousand rubles, the resident of Kyzylyurt, Rasul Idrisov, must give an Asus smartphone to the state – this is the punishment he was given for a photo of the ISIS flag in VKontakte. The court session was held without his participation.
Khasbulat Mutalimov, another resident of the Kyzylyurt district, was tried in the same format. Ego was fined two thousand rubles for the IG flag in "Odnoklassniki". In his decision, the judge referred to an article in "Wikipedia", where there is a description of the banned flag.
The groups "Islamic State" and "Al Qaeda" are banned in Russia. The Islamic State flag contains a stylized inscription in Arabic – the Shahada (a brief summary of the foundations of Islam. – Editor's note) on a black background and an irregularly shaped circle with an inscription symbolizing the personal seal of the Prophet Muhammad. These symbols are revered among Muslims and are quite common without any connection with the group and are found on the flags of several countries.