The activist was fined for picketing against the law on gender transition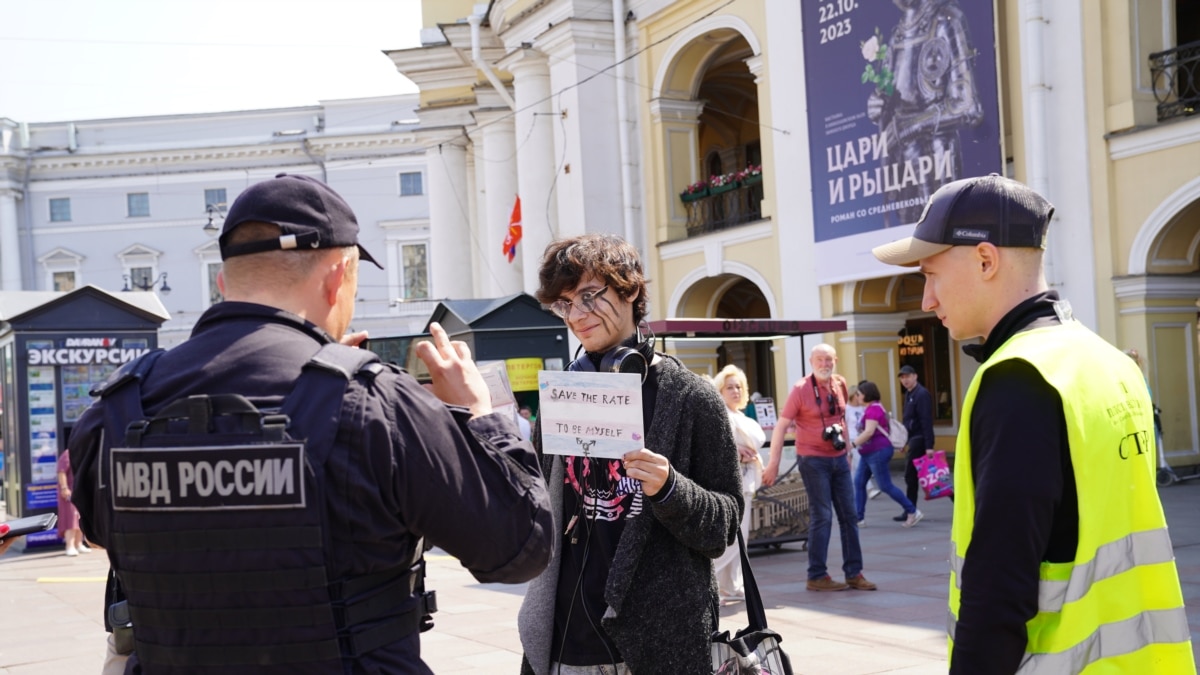 The Magistrate's Court fined St. Petersburg activist Alexander Synko for an action against the law on gender transition. The court reclassified the article from LGBT propaganda to an article about covid restrictions. Synko was fined 4,000 rubles, the Sever.Realii website correspondent reports.
In June, Synko went to Gostiny Dvor with a poster "Save the rate to be myself." After some time, the activist was detained, and the police department drew up a protocol against him for promoting non-traditional relations.
Alexander Synko himself did not come to court. At the closed session, the witness – the police officer who detained the activist – was interrogated. The second police officer, who also took part in the detention, could not come because he was on a long-term business trip "in the SVO zone" (that's how the Russian authorities call the invasion of Ukraine – RS). Linguist Svetlana Levina was also questioned at the meeting. According to her, the activist's poster did not contain propaganda of non-heterosexual relations.
Since the hearings were closed, lawyer Yana Nepovinova did not comment on the details of the meeting, Sever.Realii notes. The judge did not see the promotion of non-traditional sexual relations in Sinko's actions and reclassified it to clause 2 of Article 8.6.1 of the Code of Administrative Offenses of St. Petersburg on administrative offenses, issued a fine of 4 thousand rubles, Nepovinova said.
The State Duma adopted a law on LGBT propaganda in Russia for the first time in 2013: then they could be held responsible for spreading information about "non-traditional sexual relations" among minors. In 2022, the deputies adopted a new law. According to it, the publication and distribution of any information that, according to the authorities, "promotes non-traditional sexual relations, pedophilia or gender reassignment" among people of all ages.