The former head of the Ministry of Foreign Affairs of Austria, Karin Kneisl, will move to St. Petersburg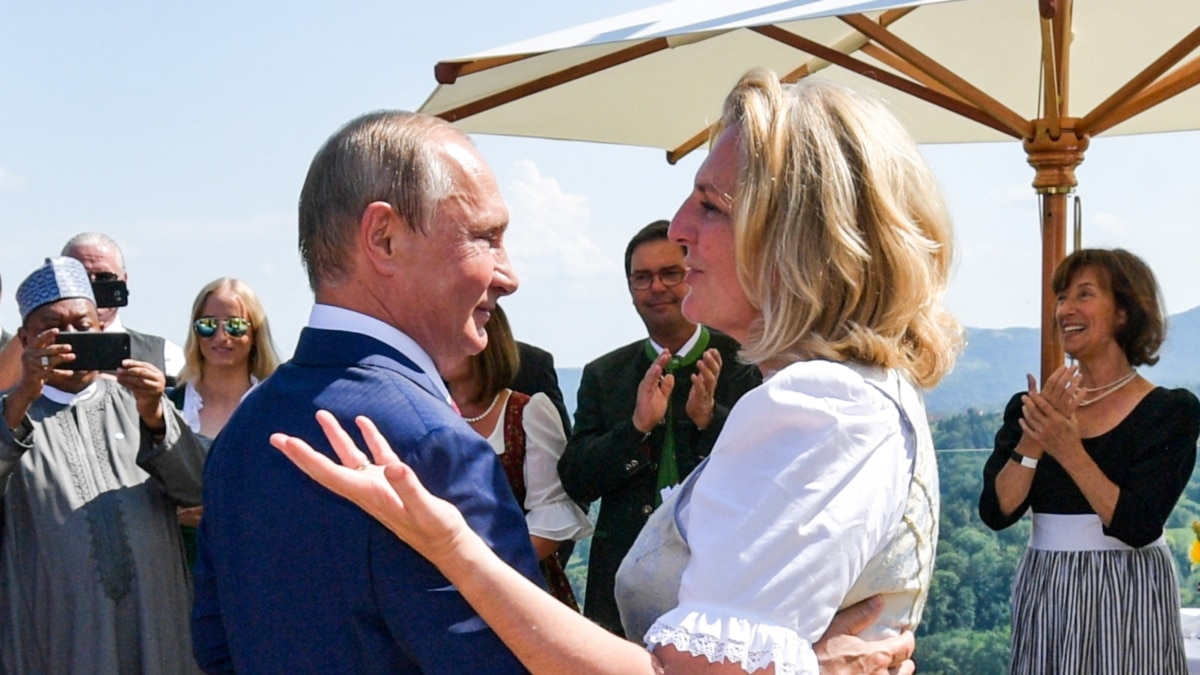 Former Austrian Foreign Minister Karin Kneisl, who danced with Putin at her wedding in 2018, will move to St. Petersburg. She told TASS about this on the sidelines of the Eastern Economic Forum.
According to her, she will move because of work: Kneisl heads the GORKI Center (The Geopolitical Observatory for Russia's Key Issues).
"Since there is a lot of work there, and it requires a lot of attention, I can't do it in passing, I decided to move to St. Petersburg for this work," Kneisl said.
Earlier, the Veterinary Department of the Leningrad Region reported that Kneisl had brought two ponies to Russia. Information about the carriage of ponies also appeared on the page of "Alena Tkachenko Equestrian Club" in "VK".
"We met two charming ponies from the Pulkovo airport, they crossed 6 borders, the route started in Austria," the message says.
As The Insider notes, judging by the photos from Pulkovo published on the page of the equestrian club, the pony was delivered by an Il-76MD with the registration number RF-76762. This aircraft belongs to the 224th flight detachment of the Ministry of Defense of Russia, which in May was sanctioned by the United States and Ukraine for transporting equipment and mercenaries of PMC "Wagner".