The NAPK included the American Mondelez International in the list of international sponsors of the war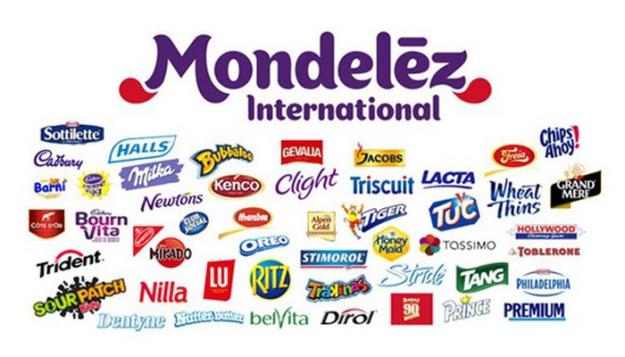 The American multinational confectionary, food and beverage company Mondelez International has added to the list of international sponsors of the war in Ukraine. This is stated in the message of the National Agency for the Prevention of Corruption.
0
► Read the Telegram channel "Ministry of Finance": the main financial news
Reason for entry
"The company in war conditions not only continues to work on the Russian market, but effectively promotes its products in trade networks and brings new products to the market," the message says.
It is noted that the interests of the company, which has an annual income of about $26 billion and operates in 160 countries of the world, are represented on the Russian market by LLC "Mondelis Rus", which has three plants:
the "Bolshevik" factory, which produces cookies "Yubileynoe", OREO, "Mishka Barna" and TUC crackers;
production in Pokrovo (Alpen Gold, "Vozdushny" chocolate, Milka and Picnic bar);
plant in Veliky Novgorod (Dirol chewing gum and Halls candies).
Revenues of Mondelez in Russia
According to the results of the military year 2022, the profit of the Russian branch of Mondelez International was 339 million dollars (+303% per hour), the revenue was more than 1 billion dollars (+38% per hour). The company added more than $61 million in taxes to the aggressor's budget.
"These are dry financial statistics, which are measured by the lives of Ukrainian children who will never try "Barna Mice" again," the NAPK wrote.
After the Russian invasion of Ukraine, Mondelez employees in the Baltic region, covering Lithuania, Latvia and Estonia, sent a petition to the company's CEO Dirk Van de Put with a request to stop all business in Russia.
Mondelez reacted formally — it announced the suspension of new investments and investments in advertising in Russia. However, judging by the financial indicators, the Russian market remains promising for the company.
Let's remind
NAPK reported that the main purpose of including companies in this list is reputational pressure.
"It is important that such companies do not benefit reputationally from cooperating with the aggressor, they closed their business in Russia and realized the position of the entire democratic world," the NAPK explained.
During this time, 26 international companies were included in the list.
Source: Ministry of Finance
Views: 20