The Prime Minister of Armenia will not come to the CSTO summit in Minsk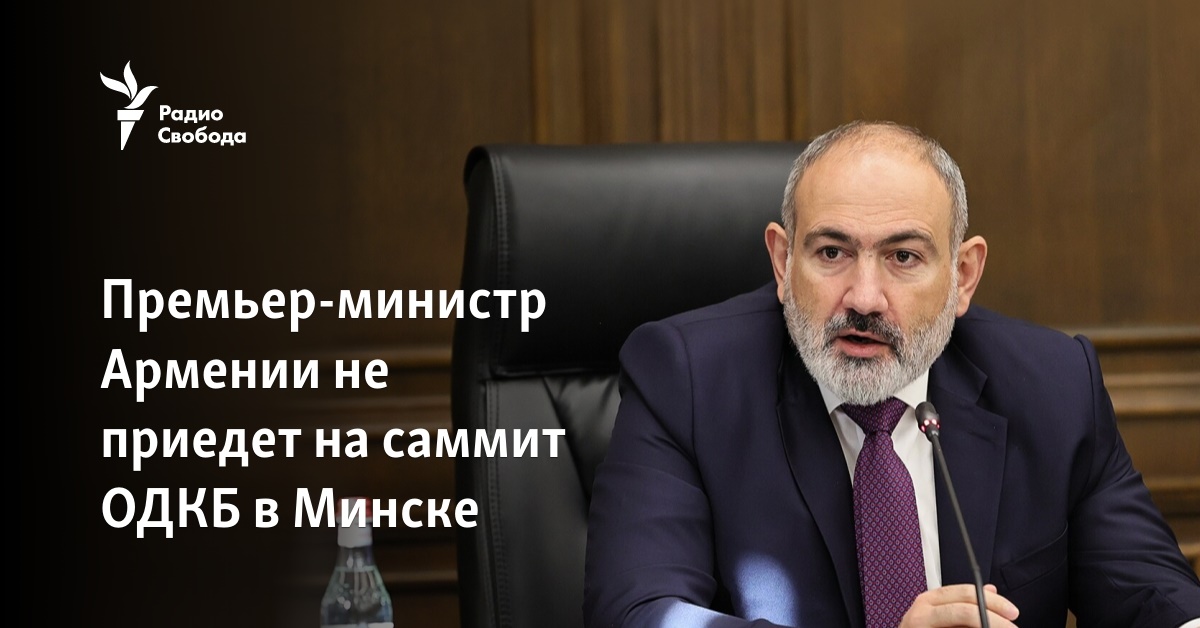 Armenian Prime Minister Nikol Pashinyan will not participate in the summit of the Collective Security Treaty Organization (CSTO), which will be held on November 23 in Minsk. This is stated in the message of the Armenian government.
In a telephone conversation with the authoritarian leader of Belarus, Alexander Lukashenko, Pashinyan said that "he will not be able to attend the meeting." He also expressed the hope that "the CSTO partners will treat this decision with understanding." The reason for this decision is not specified.
The press secretary of the President of Russia, Dmitry Peskov, said that the Kremlin regrets Pashinyan's decision not to participate in the summit. "We understand that each head of government or head of state may have his own events in his work schedule, his own circumstances. But we can only express regret, because such meetings are considered a very good reason to exchange opinions, to compare times," said Peskov.
In September, Nikol Pashinyan criticized Russia in connection with the events in Nagorno-Karabakh. He also stated that the events of recent years have shown the "inefficiency" of security structures, which include Armenia. It was obviously about the CSTO block, in which Russia is the leading power.