Ukrzaliznytsia plans to launch separate compartments for women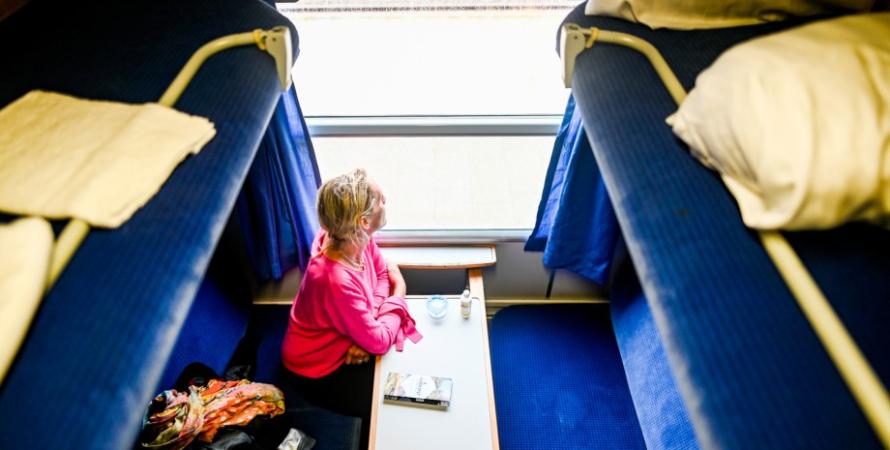 Ukrzaliznytsia is actively working on the issue of strengthening safety measures in passenger trains. In particular, the company is considering the possibility of introducing women's compartments. This was reported by the press service of "Ukrzaliznytsy".
Photo: focus.ua 1
►Read the Telegram channel "Ministry of Finance": the main financial news
What is known
It is noted that IT solutions are being developed and relevant amendments will be made to regulations. The company also consults with lawyers, international and Ukrainian public organizations.
"The safety of Ukrainians, regardless of gender, is our fundamental priority, especially during a full-scale war. Our railwaymen have carefully studied the world experience, because women's compartments or carriages exist in some Asian countries and have been tested in Europe. Therefore, the current solution of the railway is to help women feel more comfortable and safer with the help of a set of measures, one of which will be a "pilot" with women's compartments," said Yevgeny Lyashchenko, chairman of the board of JSC "Ukrzaliznytsia".
According to him, UZ will test them for several months and, together with the community and specialists, will make a decision about scaling, which will depend on real demand and feedback.
All new and modernized wagons of Ukrzaliznytsia — and this is about 15% of wagons in active use — must be equipped with video surveillance cameras and conductor call buttons.
Let's remind
In 2010, Ukrzaliznytsia already introduced such a service, but it was not in demand, because it was available only at cash registers.
Source: Ministry of Finance
Views: 9