A Moscow university bought a Canadian drone detection system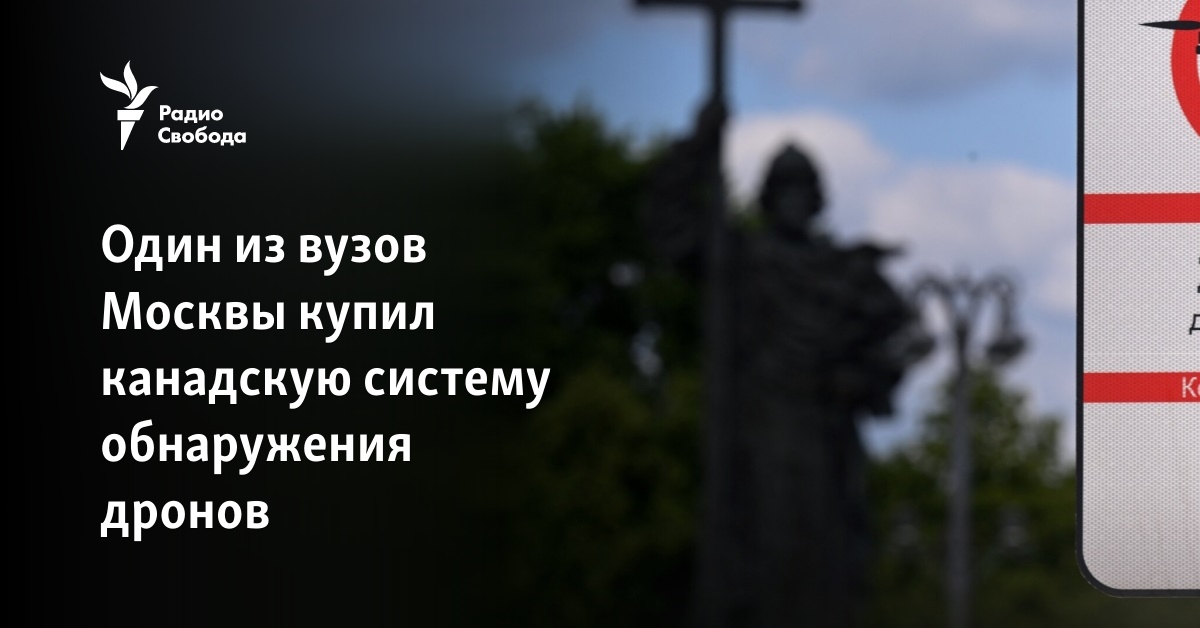 Russian Technological University MIREA bought for four and a half million rubles the Canadian SkyEye radar detector for detecting drones. This is reported by the "Agency" with reference to the data of the state procurement website.
The publication notes that the supply of SkyEye, which is produced by the company Skycope Technologies Inc., probably violates the sanctions imposed by the Canadian authorities in response to the Russian military invasion of Ukraine.
At the same time, the publication admits that the university can use the system for research purposes, since it is developing anti-drone devices.
According to the manufacturer's description, the Canadian SkyEye radar can cover an area the size of a third of the territory of Moscow within the limits of the Moscow Ring Road (about 880 square kilometers). It is able to recognize more than 330 models of drones at a distance of up to 35 kilometers in an open area and up to 10 kilometers in a city. According to the company's website, the radar weighs less than 10 kilograms and can be deployed in 5 minutes.
According to the contract discovered by the Agency, MIREA announced an auction on May 11, and received the SkyEye radar detector on June 7. The delivery was organized by businessman Maksym Susloparov. The declaration of the Eurasian Economic Union on the import of SkyEye systems, received in January 2023 by the Moscow company Techcom, was attached to the state contract.
Journalists were unable to reach Maksym Susloparov. General director and owner of "Techcom" Maksym Galkin refused to comment. In MIREA and in the Canadian company Skycope Technologies Inc. did not respond to the Agency's requests.
In 2023, Moscow was repeatedly attacked by drones. On May 3, drones attacked the Kremlin. At the end of July, drones fell on two residential buildings near the building of the Ministry of Defense of Russia, several times they hit the towers of the business district of Moscow City. The Moscow authorities recommended that companies take care of their own security.
According to "Agentstvo", since the beginning of the war, Russian state structures have spent almost 667 million rubles to protect Moscow and Moscow region from drone attacks. This is 11 times more than was spent in six regions bordering Ukraine, which are regularly subjected to drone attacks.
Russia blames Kyiv for the attacks. The Ukrainian side of the attack, as a rule, does not comment.