A protocol was drawn up on the journalist of the regional project of Radio Liberty for the article on the discrediting of the army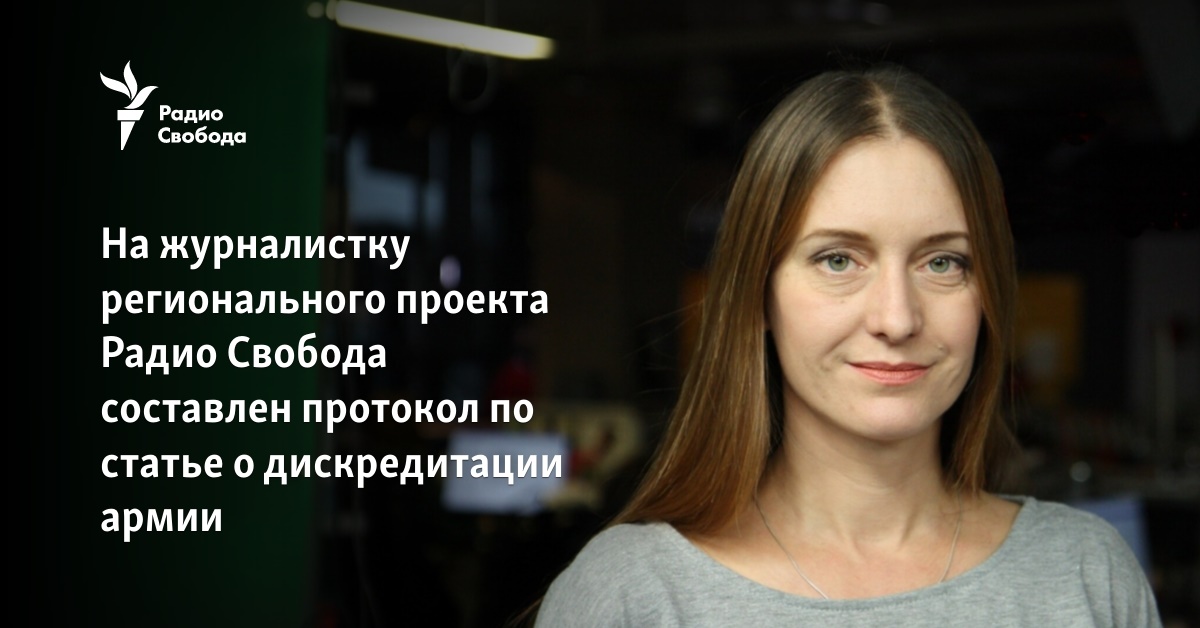 Svetlana Prokopyeva, a journalist of the regional project of the Russian Service of Radio Liberty Sever. Realia, was issued a report on the article about the discrediting of the Russian army. She learned about this from the case card on the website of the Pskov court. According to this article, she faces a fine of up to 300 thousand rubles.
In 2019, Prokopyeva became an accused in a criminal case on the justification of terrorism. The 2nd Western District Military Court found her guilty and sentenced her to a fine of 500,000 rubles. She appealed the sentence, including to the European Court of Human Rights.
In March 2022, she left Russia after her house was searched. He was connected with a criminal case of defamation against the governor of the Pskov region, Mikhail Vedernikov. The journalist walks through it as a witness.
In the same year, the Ministry of Internal Affairs of Russia and the FSB began collecting materials on Prokopyev in order to include her in the Russian register of foreign agents, reports Sever.Realii. She was included in it in June of this year.
Administrative and criminal articles on the discrediting of the Russian army were added by the State Duma to the Russian legislation shortly after its invasion of Ukraine. The courts recognize as discrediting the communication of any position on the war in Ukraine that contradicts Moscow's official point of view.