Oppositionist Yuliya Galyamina was suspended from work a day after being reinstated by court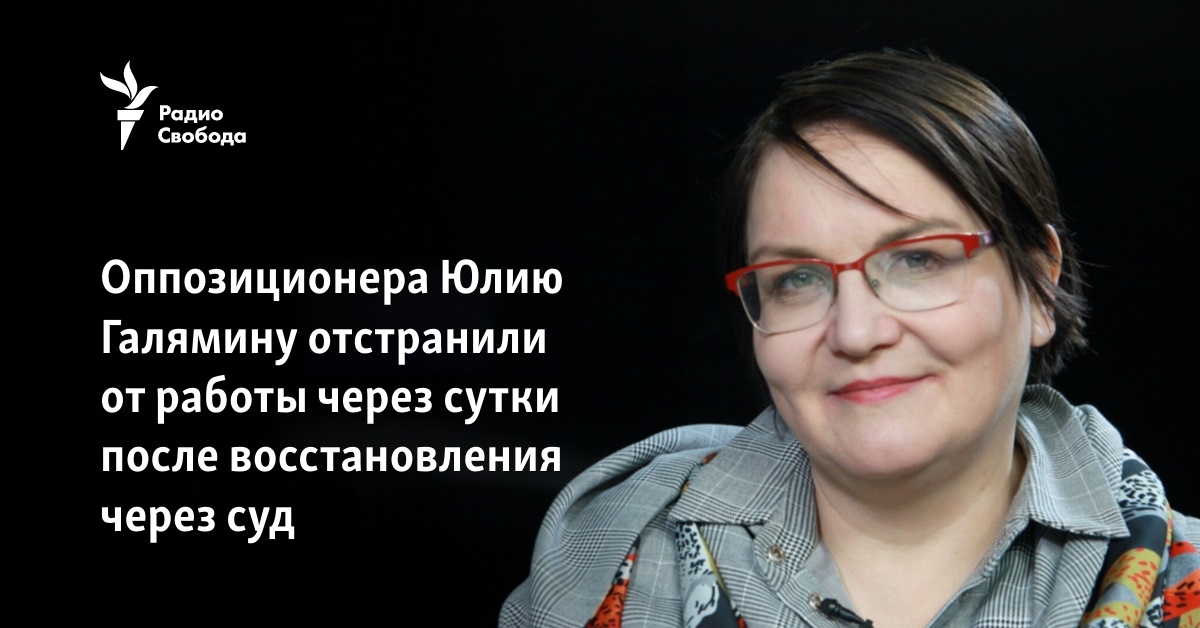 Moscow opposition politician Yulia Galyamina was suspended from her job at the Russian Academy of National Economy and Public Service a day after she was reinstated through the court.
"The order for reinstatement and suspension from work was signed in one day!" she wrote on Facebook. She holds the post of associate professor of theory and practice of media communications at the Institute of Social Sciences at RANKhIS.
She said she plans to discuss this situation with her lawyers. The politician intends to fight "for the right to teach students, for the right to fulfill one's duty and fulfill one's calling."
"I know many teachers who resigned themselves! And they left themselves, leaving uneducated students in the abyss of impending degradation. Not even waiting for peritonitis until the management fired them. A little stubbornness would not have prevented our society. Maybe then we would not have reached such life," said Galyamina. She did not specify the grounds the university used for her suspension.
The news is updated