A volunteer, previously convicted for a clash with a commander, died in Ukraine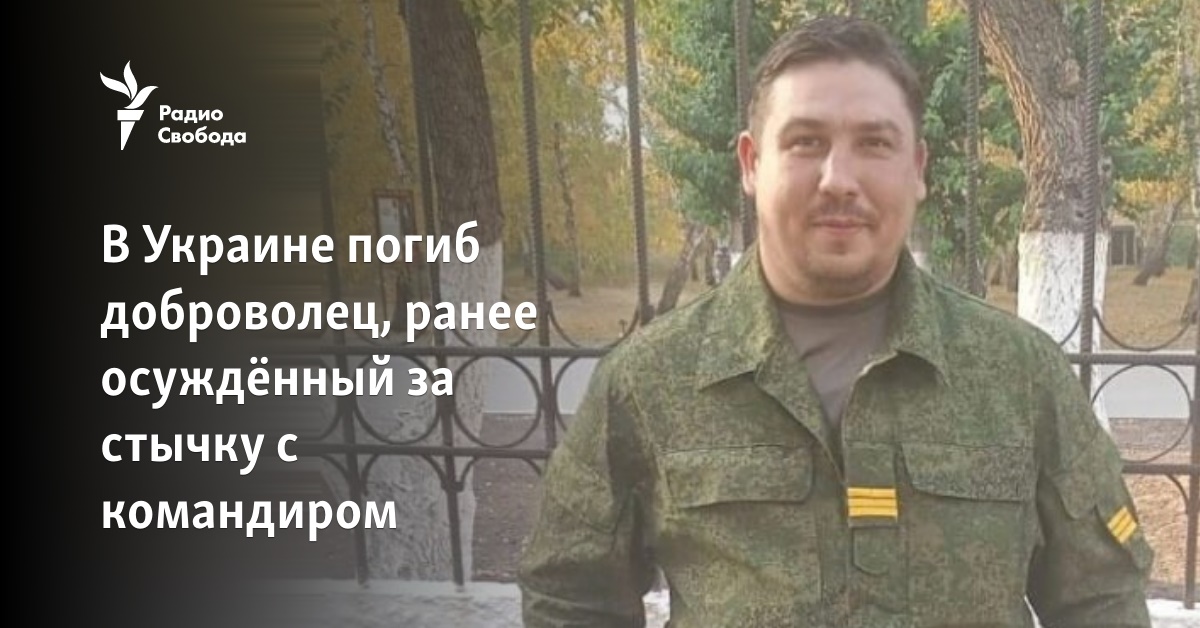 Sergeant Stanislav Rybin from Omsk, who was convicted of a clash with the commander of the mobilized camp, died in Ukraine. He went to war from the colony "to restore justice." This is reported by "New tab".
In February 2023, a court in Omsk sentenced 35-year-old Rybin to six years in prison, finding him guilty of assaulting a senior military officer. Rybin knocked the commander down on the bed, put a knife to his throat, and then simulated several blows to the heart. Thus, according to the court's decision, the military officer caused "moral suffering, humiliation of honor and dignity" to the officer. Initially, Rybin enlisted in the army voluntarily. He claimed that the commander did not treat his subordinates well and that he only wanted to scare him, not kill him.
As Sibir.Realii clarifies, after being sent to the colony, Rybin tried to conclude a contract with PMC "Wagner", however, due to the rebellion of the Wagnerites, he was unable to do so. Later, Rybin signed a contract with the Ministry of Defense and went to war. Three months later, he died in the village of Vodianoe near Donetsk. The family was not informed of the circumstances of the death.
Corporal Ivan Martynov, who attacked his commander with his fists in the same Omsk camp where Rybin had fought a month earlier, was sentenced to six years. He refused to file an appeal and also went to the front from the colony. Three months later, he died near Kherson.