In Atkarsk, a war returnee held a lesson at school and beat passers-by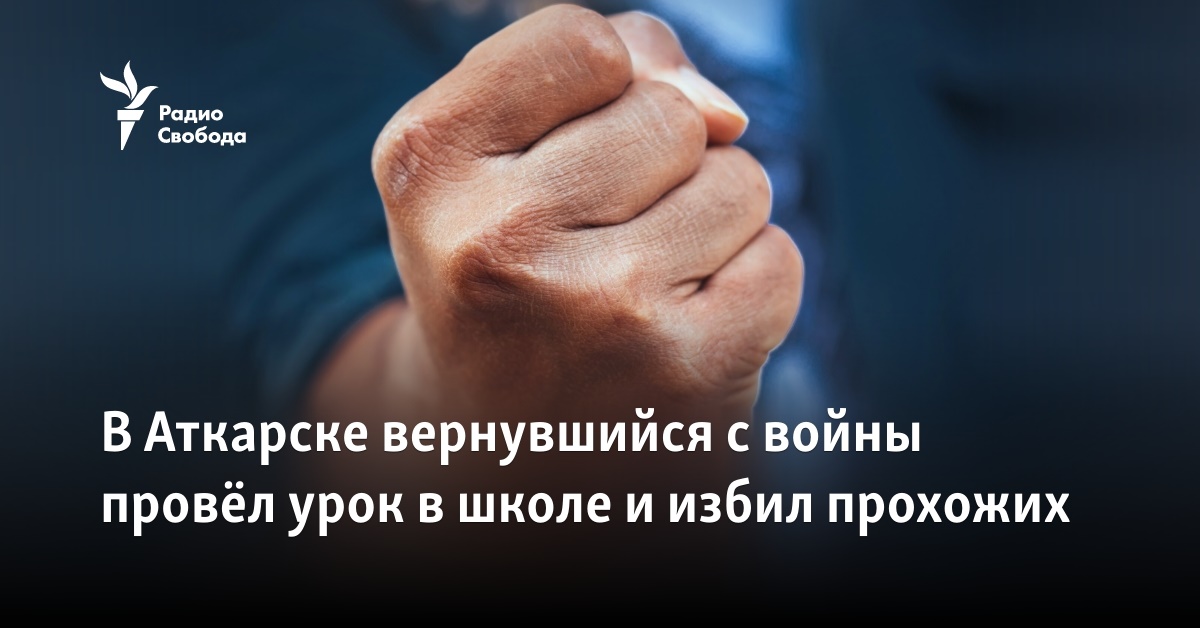 In the city of Atkarsk, Saratov region, Dmitry Kyryukhin, a participant in hostilities in Ukraine who came on vacation, beat up several passers-by, inflicting serious injuries on them. A few hours before that, he conducted "Courage Lessons" at a local school, the Telegram channel "Ostrozhno, Novosti" reports.
In a video published by mass media, Kiryukhin gets out of his car near the house on Sovetskaya Street in the evening of November 14, where he lives, and without reason attacks one of his neighbors, beating him until he loses consciousness. The victim's wife runs to the noise and tries to call for help, but the soldier beats her as well. He also attacks a woman who gets out of his car and tries to stop the violence. Then Kiryukhin shouts to the whole street that he will kill all the residents of the house.
As a result of the incident, a woman who tried to protect her husband from being beaten was hospitalized with a fracture of the upper part of the skull. Her husband also had his head pierced. The victim wrote a statement to the police, but fears that Dmitri Kyryukhin will return to the war and avoid punishment.
According to "Ostorozhno, Novosti", before the war in Ukraine, Kyryukhin served in the police, where he was fired for alcohol abuse. After that, he signed a contract with the Ministry of Defense and served in Syria, for which he received the medal "For Military Valor" II degree. A soldier arrived from Ukraine on November 13. The very next day, he visited school No. 6, where he told the children about participation in hostilities. "The guys saw that real heroes live nearby, that courage, bravery, and love for the Motherland are the qualities of a patriot and a real citizen of Russia," the district administration reported on the meeting.
Recently, there have been regular reports of serious crimes, including murder and rape, committed by returnees from the war in Ukraine. Several dozen such cases are already known. The resonance caused by them forced the Kremlin to recommend controlled mass media not to tell about such crimes.