Activist Olga Smirnova was sentenced to six years in prison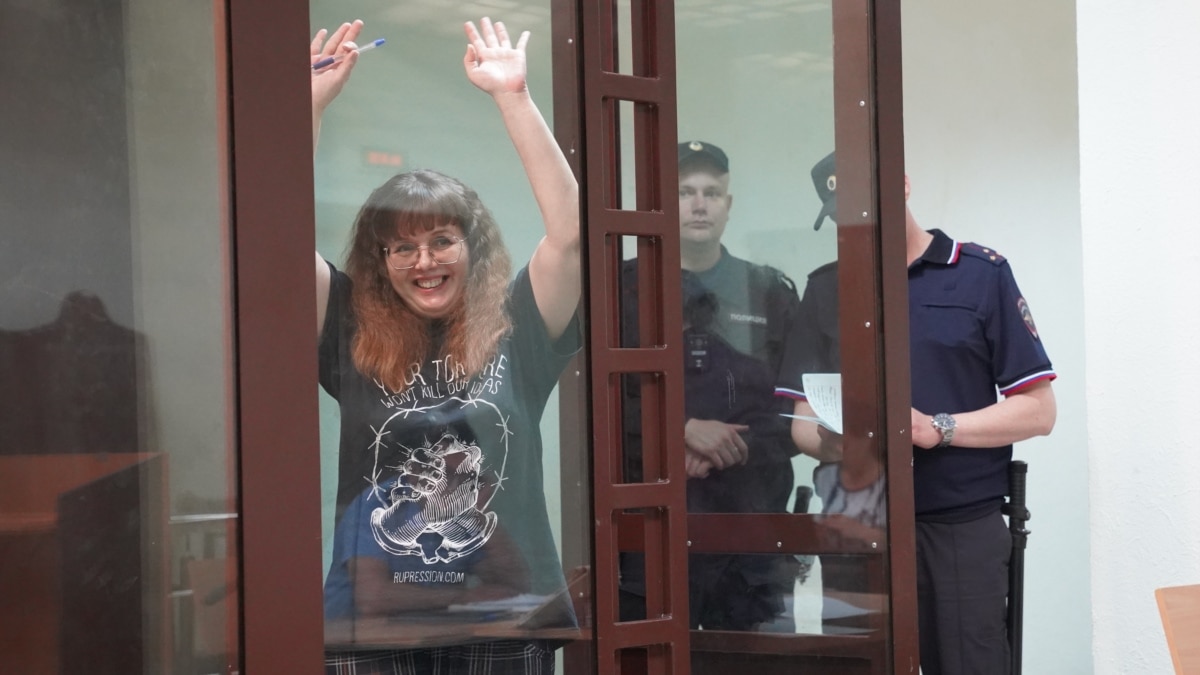 A court in St. Petersburg sentenced the activist of "Peaceful Resistance" Olga Smirnova to six years in prison in the case of military "fakes". This is reported by Sever.Realii with reference to its own correspondent. Smirnova was also banned from managing Internet resources for three years. The prosecution asked for seven years in prison.
According to the investigation, Smirnova posted videos on the VKontakte social network that refute the official statements of the Ministry of Defense about the war in Ukraine. Probably, we are talking about the "Peaceful Resistance" website, where the participants of the movement published many posts about the situation in the country, and after February 24 – about the war in Ukraine.
At the beginning of May, the apartments of the participants of the movement were searched. Activists were taken to the Investigative Committee and interrogated. Only Smirnova became the accused in the case. All this time she was in a pre-trial detention center.
Olga Smirnova worked as an architect for more than 20 years, several buildings were built according to her projects in St. Petersburg and the Leningrad Region. "Memorial" recognized Smirnova as a political prisoner.
In St. Petersburg on the eve of the verdict, several pickets were held in her support. Activist Vitaliy Ioffe came out with the poster "7 years in the colony for the fight against fascism and war. For the truth." A protocol was drawn up on him for the organization of a "mass event".