Armen Gasparyan from "Solovyev LIVE" in Ukraine was sentenced to 10 years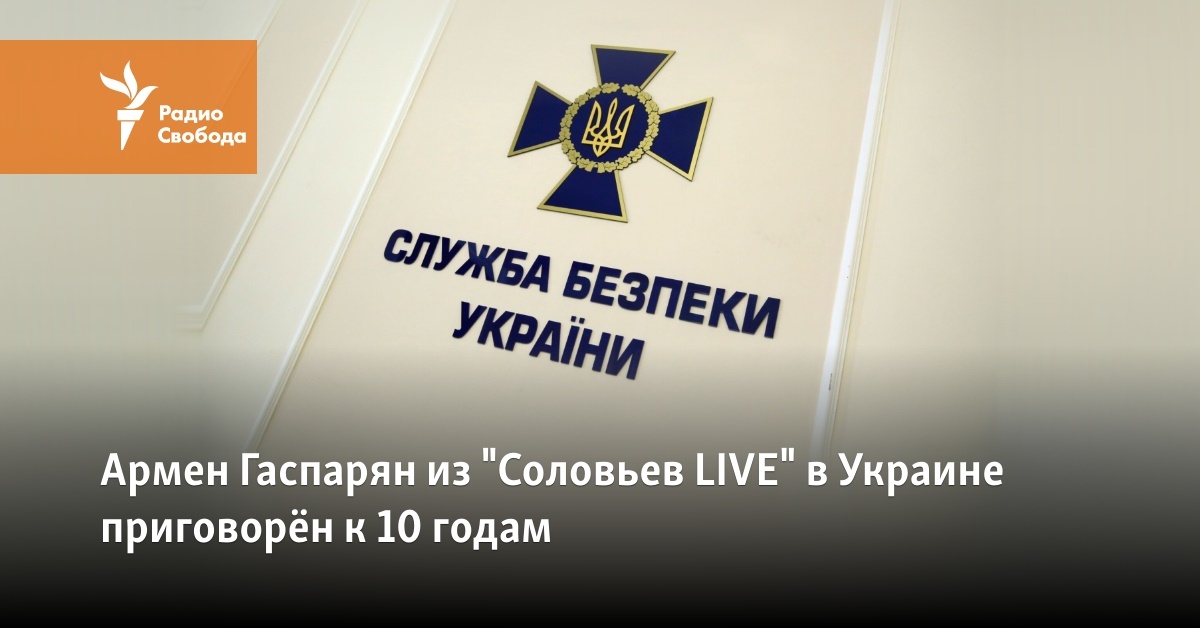 A court in Ukraine sentenced Armen Gasparian, a Russian pro-military radio and television presenter and blogger who often appears on Vladimir Solovyov's programs, to 10 years in prison in absentia with confiscation of property. This is reported by the Security Service of Ukraine (SBU).
In the press release of the SBU, Gasparyan is called an "ideologue of denazification", since it was he who popularized this term and began to use it in the context of an attack on Ukraine long before the large-scale invasion of 2022. The SBU emphasizes that in 2018, Gasparian published his book "Denazification of Ukraine. A Land of Unlearned Lessons," which "promotes fictional narratives about the unsustainability of the formation of the Ukrainian state and calls on the Russian leadership to launch a military attack on Ukraine."
Russian President Vladimir Putin called "denazification" one of the goals of the so-called special military operation against Ukraine. In Ukraine, this term is interpreted as the plans of the Russian authorities to deprive Ukrainians of their national identity, to Russify them.
Gasparyan was found guilty under three articles of the Criminal Code of Ukraine: public calls for genocide, as well as production of materials with calls for genocide, actions aimed at violently changing or overthrowing the constitutional order or seizing state power, encroaching on the territorial integrity and inviolability of Ukraine, reports " Present Time".
In April 2023, Putin included Gasparian in the Public Chamber of Russia.
Gasparyan wrote in a telegram that he "absolutely does not care about the sentence", however, he devoted more than five posts to the sentence and jokes about it in a few hours.