Russian schoolchildren will be taught to fight and control drones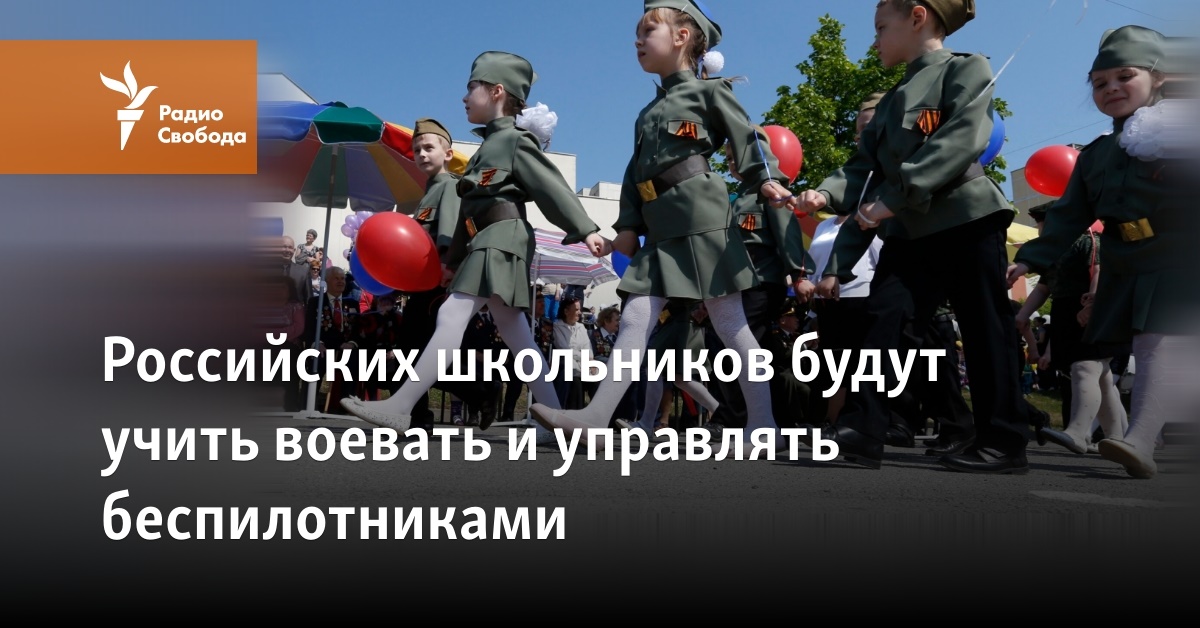 A new subject may appear in Russian schools from the next academic year – "Basics of Safety and Protection of the Family". The project of changes in the school curriculum is posted on the official portal of normative acts.
The new course should supplement the already existing subject "Fundamentals of Life Safety" (OBJ). It will be taught from the fifth grade. Within its framework, as "Parlamentskaya Gazeta" writes, children will form "a sense of pride for the Motherland and a responsible attitude towards fulfilling the constitutional duty to protect the Fatherland." In the 10th-11th grades, they will add familiarity with the elements of the NVP, including military, tactical and fire training, as well as safety techniques when handling small arms.
Pupils will be introduced to the tactics of joint combat and the use of unmanned aerial vehicles, as well as the statute of military service. The document emphasizes that such knowledge is necessary for teenagers to choose a profession, including for admission to military schools and universities.
The Minister of Education of Russia, Sergey Kravtsov, has already announced the publication of a single textbook on "Fundamentals of Security and Protection of the Motherland" by September 1, 2014.
The representative of the Ministry of Education, Anna Timofeeva, told the newspaper "Vedomosti" that training in a new subject can be separate for boys and girls. According to her, the emphasis will be placed on medical knowledge for girls so that they can take on the role of health instructors.