Bohdan Yermokhin, who was deported from Ukraine, left Russia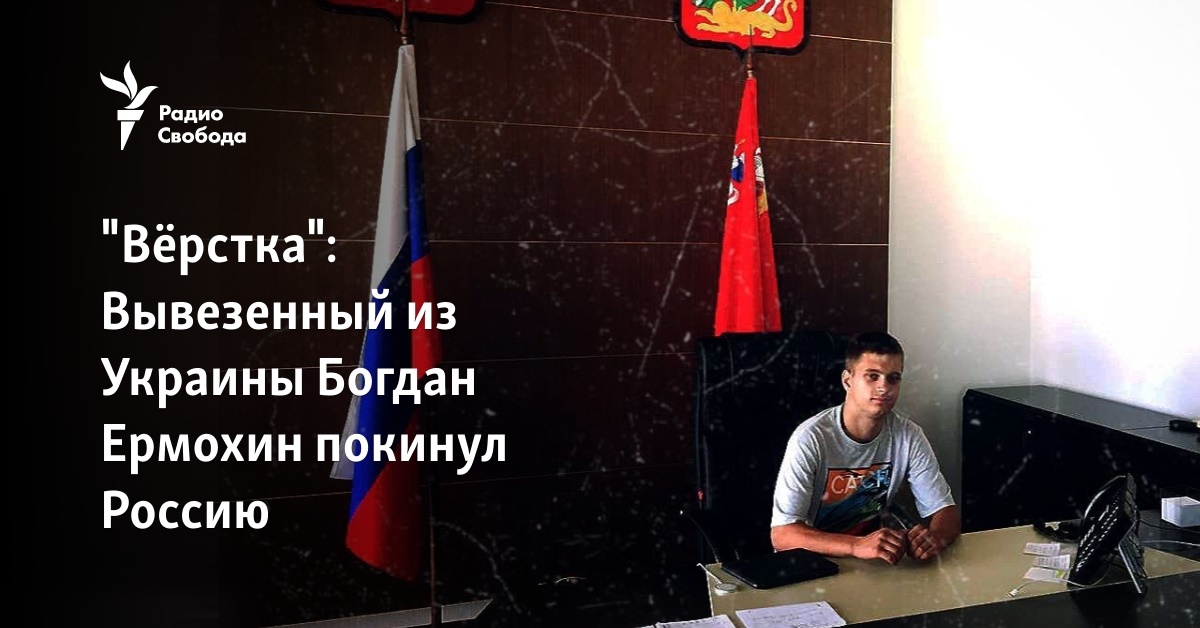 17-year-old Ukrainian Bohdan Yermokhin, taken from Mariupol to Russia, left the country. This was reported by the publication "Vyorstka" in the words of Ermokhin himself and his lawyer. Now the teenager is in Belarus with his guardian – his older sister.
On November 13, "Vyorstka" notes, Ermokhin wrote on Instagram that despite the Russian authorities' statements that he would be allowed to leave Russia, he still did not know anything about the upcoming trip.
Bohdan Yermokhin, an orphan from Mariupol, after the occupation of the city by Russian troops, was first taken to Donetsk, and then to the Moscow Region, where he was placed under the care of a Russian family. He was granted Russian citizenship, but he also retained Ukrainian citizenship.
Ermokhin repeatedly stated that he wanted to return to Ukraine, where his adult sister could act as his legal representative. In March, he tried to flee to Ukraine through Belarus, but was detained. The Russian authorities referred to the fact that, as a minor, he cannot decide for himself where to live. Ermokhin's story gained resonance after the teenager received a summons requiring him to register for military service at the military enlistment office.
Ermokhin appealed to the President of Ukraine, Volodymyr Zelenskyi, with a request to help him return home. He officially refused to give him an apartment in Russia as an orphan. Russian Commissioner Maria Lvova-Belova stated that she would work to eliminate obstacles to the teenager's return to her family.