Botkin.AI has been suspended in the Russian Federation due to possible harm to patients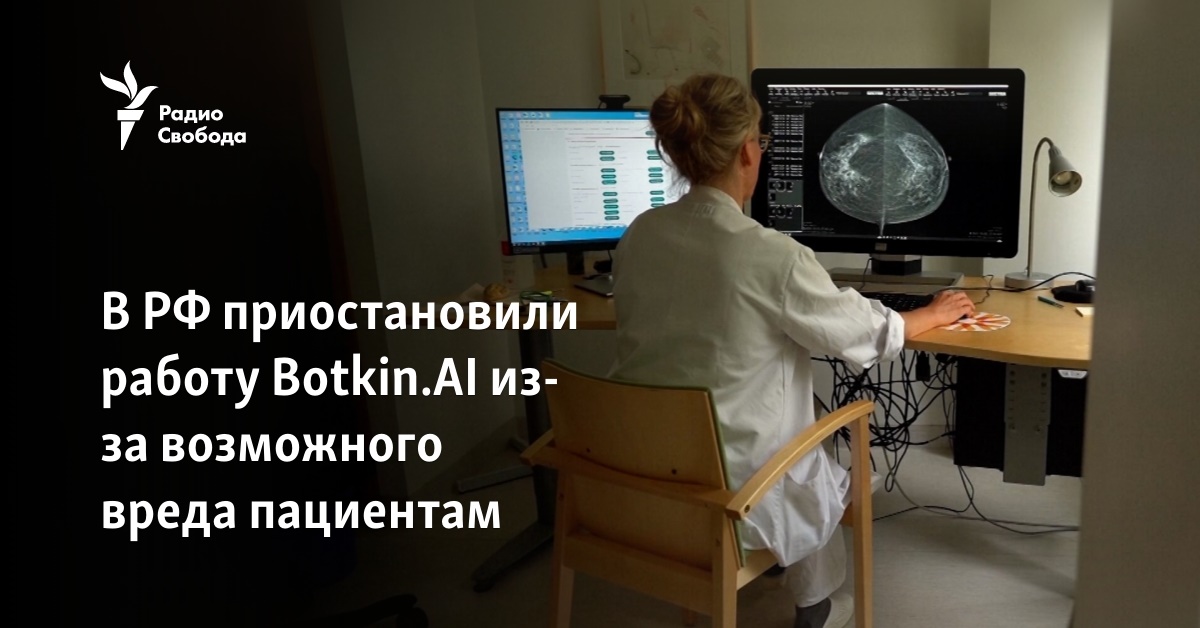 Roszdravnadzor for the first time suspended the use of a medical AI tool – the Botkin.AI system, which helped doctors detect cancer in the early stages by analyzing computer tomography images. "Kommersant" learned about it.
The agency called the reason for the suspension "the threat of harm to the lives and health of citizens." The manufacturer – developer "Intellogic" is now being checked.
The company, which manages the fund of the Ministry of Industry and Trade and is one of the investors of the developer, said that any threat to the life and health of patients is "completely excluded". They said that "Intellogic" is "in the process of technical reorganization", so the registration of its product was suspended.
In 2020, "Intellogic" announced the integration of Botkin.AI in medical institutions in Moscow, but the mayor's office claims that the system is not used in the capital's clinics, writes "Kommersant". In addition to Moscow, the product was used in YANAO, Nizhny Novgorod, Murmansk and Tula – this is reported on the AI-tool website.
Artificial intelligence technologies are still used to a limited extent in Russian medicine. The Moscow City Hall said that more than 50 AI services are working in local clinics as part of the experiment, detecting signs of pathologies in various clinical areas.