Daria Trepova pleaded not guilty in court to the article about the terrorist attack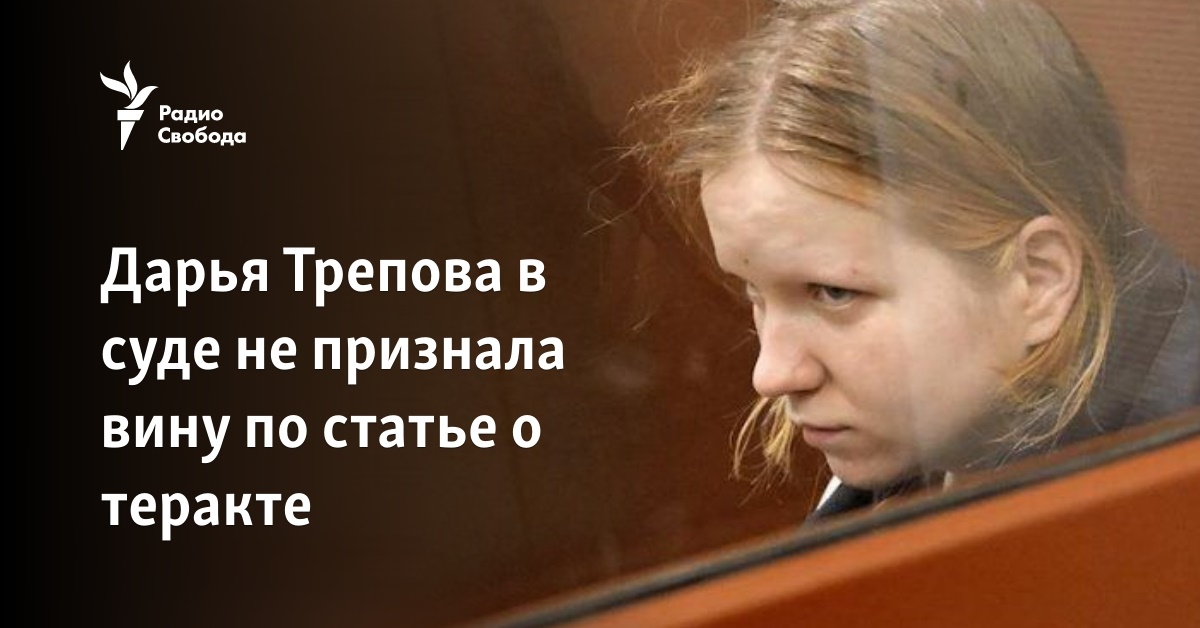 In St. Petersburg, the trial began in the case of an explosion in a city cafe in April of this year, as a result of which the pro-war blogger Vladlen Tatarsky was killed. The investigation qualifies the explosion as a terrorist act. Defendant Darya Trepova pleaded not guilty to the charge of terrorist attack and illegal trafficking of an explosive device. She pleaded guilty only to the article on the forgery of documents, "Fontanka" reports from the courtroom.
The indictment was read out at the court. According to the investigation, Trepova brought a statuette into the cafe, in which an explosive device was mounted, and handed it to Tatarsky, who was giving a lecture in the cafe. Soon after that, an explosion occurred. Tatarsky (real name Maksym Fomin) was killed, 52 people were injured.
Trepova stated at the court that she confirms the testimony she gave at the investigation, that she did not know that there was a bomb inside the statuette, and therefore does not consider herself guilty of the terrorist attack.
Together with Trepova, her friend Dmytro Kasintsev, with whom she hid after the explosion, is being tried. He pleaded guilty to failure to report the crime, but not to concealment. He is under house arrest, and Trepova is in a pre-trial detention center.
According to the prosecutor, the investigation failed to establish who was Trepovoy's supervisor, who gave her tasks to gain the trust of Tatarsky. It is known that she went to meetings with him under a different name, using third-party documents (this is the article of the indictment to which she pleaded guilty). At the same time, the investigation is convinced that the murder was orchestrated from the territory of Ukraine – this was previously stated by the FSB. It is also confirmed that Trepova received about 190,000 rubles in a crypto wallet from Romana Popkov, a journalist living in Ukraine and the former leader of the Moscow branch of the NBP banned in Russia.
The FSB previously named the citizen of Ukraine Yury Denisov as one of the organizers of the explosion, and it was also confirmed that Popkov also played a role in his organization. Roman Popkov admitted that he communicated with Trepova on social networks, he also approved the murder of Tatarsky, whom he considers an anti-Ukrainian propagandist. At the same time, he denied that he himself was involved in the explosion.
In a recently published letter to Bumaga from the pre-trial detention center, Trepova said that she was set up by a journalist at whose request she went to Tatarsky's evening, but she did not mention his name. Trepova also wrote that she regrets what happened.
The court also began questioning the victims. The next court session will be held on November 17.