Declassified data on PMC "Wagner" transfer of air defense complex "Hezbollah"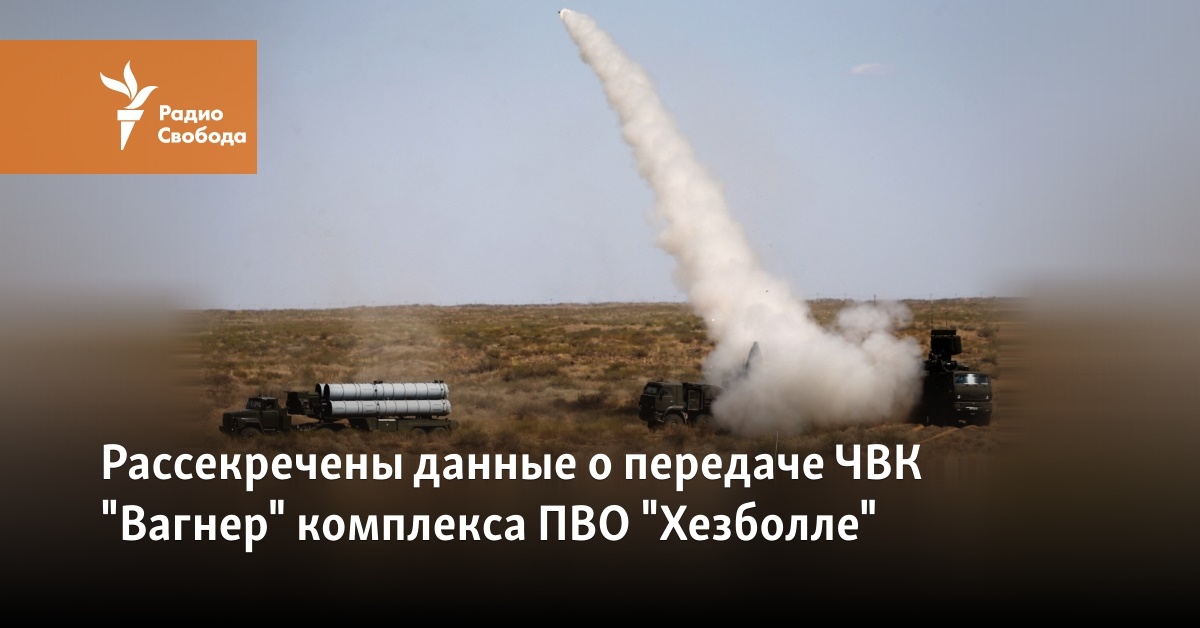 On Tuesday, the White House released recently declassified intelligence that confirms that the Russian PMC "Wagner" is preparing to provide means of air defense either to the Lebanese "Hezbollah" or to Iran, which is associated with this Shiite group.
This is reported by CNN, referring to the representative of the US National Security Council, John Kirba. His words are cited that the Wagnerians planned to hand over weapons on the instructions of the Russian government. Moscow did not comment on it.
The published intelligence does not specify where the air defense system should come from, but last month the American TV channel reported that PMC "Wagner" was entrusted with the delivery of the Pantsir S-1 anti-aircraft missile system to Hezbollah from the territory of Syria, and that the agreement to it was given by Syrian President Bashar Assad.
"We will closely monitor whether PMC Wagner supplies military equipment to Hezbollah or Iran. In order to counter terrorism, we are ready to use our sanctions tools against Russian individuals and legal entities involved in destabilizing supplies," CNN quotes John as saying Kirby
The possibility that Hezbollah may get a new air defense system arose against the background of fears that a second front may appear in the war between Israel and Hamas – on Israel's northern border with Lebanon. The Palestinian group Hamas is recognized as a terrorist group in the United States and the European Union, and Hezbollah maintains close coordination with Palestinian extremists.
The United States has repeatedly warned Hezbollah and other pro-Iranian forces about the consequences of interfering in the armed conflict, which sharply escalated after the attack by Hamas militants on the south of Israel on October 7.
PMC "Wagner" is a Russian unofficial armed formation created by Yevgeny Prigozhin. PMC mercenaries took an active part in the war with Ukraine, as well as in ground operations in Syria and African countries. The company's fighters are accused of multiple war crimes. Prigozhin died in August when a private plane crashed in the Tver region. This happened two months after the request of the armed rebellion of the Wagnerites in June of this year against the military leadership of Russia.
At the beginning of November, the chairman of the State Duma defense committee, Andrey Kartapolov, stated in an interview with "Parlamentskaya Gazeta" that PMC "Wagner" was finally disbanded. "Most of the fighters are in the process of transitioning to other structures. Someone continues to perform tasks in African countries, but already under, let's say, a different brand and under the auspices of the Ministry of Defense, someone signed a contract with the Armed Forces, someone joined the the composition of the Russian Guard," Kartapolov noted.