"Dossier" published an investigation into the structure of Prigozhin's business empire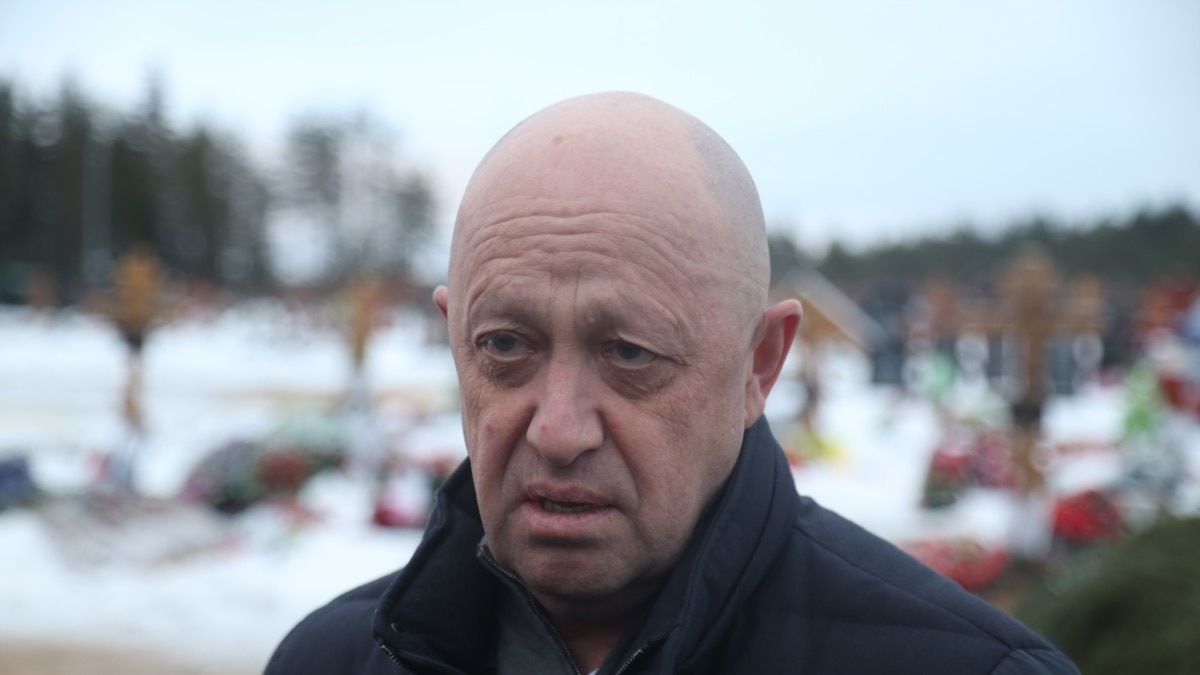 The Dossier Center has published an investigation devoted, as it says, to the "internal structure of the business empire" of Yevgeny Prigozhin, a businessman close to the Kremlin and the founder of the Wagner PMC fighting in Ukraine.
More than 1 million documents of Prigozhin's structures were reportedly at the disposal of journalists, which were accessed by unknown hackers in the early fall of 2022. In particular, we are talking about documents of such structures as the so-called St. Petersburg "troll factory", group of companies "Concord", PMC "Wagner" and other companies related to Prigozhin and engaged in school meals, construction, hotel business, mining abroad and international political consulting.
The main conclusion reached by the investigators is that all these types of activities are "organically connected", and the employees who are engaged in some direction in Prigozhin's "empire" can be transferred to a completely different one in a short time. "Wounded fighters of "Wagner" recover at the rest base in Gelendzhik, officials of the Ministry of Defense receive discount cards at the Eliseevsky store, Lakhta "trolls" sit in a building built by Prigozhin's companies and promote PMC services to an international audience from there. Today, lawyers and financiers are reviewing contracts for concessions in St. Petersburg, and tomorrow – in Antananarivo or Bangi". It is precisely because of this structure that the sanctions against Prigozhin's projects, as stated in the investigation, do not work well.
The main topic of the investigation is the centralized information systems, which are said to unite Prigozhin's projects. Journalists studied the staff and payroll of IT specialists working in Prigozhin's structures. They are employed in different companies and replace each other on different projects, their sphere of activity includes, for example, paying for wired internet for Prigozhin's mother Violetta. On average, experts reportedly earn about 110,000 rubles a month.
It is also stated that all potential employees undergo a mandatory two-hour polygraph interrogation. "They eliminate supporters of the opposition, people with contacts in the mass media and law enforcement agencies, drug users and debtors," writes "Dossier". Another question is about the attitude to the war in Ukraine.
The investigation also described the work of Prigozhin's accounting department. It is claimed that about 400 different companies, both real and nominal, are associated with him.
According to the estimates of former employees, about 400 employees work in the so-called troll factory, of which more than 30 are engaged only in writing comments on media sites, and another 30 people write comments on YouTube. In addition to the "factory" itself, Prigozhin's employees are also engaged in other Internet projects connected with his conflicts with various persons – the so-called "special tasks". These included, for example, an Internet campaign against Lyubov Sobol, Alexander Beglov, or the son-in-law of the head of the Ministry of Foreign Affairs of Russia, Sergei Lavrov.
The investigation also lists various Internet resources allegedly connected to Prigozhin's structures, including dozens of Telegram channels, including pseudo-opposition ones. Posts in Telegram channels that are not included in the "Prygozhin network" are paid, including publications in popular channels of the so-called military recruits. Daria Dugina, who died in an explosion in August 2022, allegedly worked in Prigozhin's structures.
The investigation also talked about the YaRus social network, which, as Dossier writes, was "created with Prigozhin's money." At the same time, "There are practically no live users in the social network, and the content is mostly copied from other platforms." The communication system in Prigozhin's companies, including PMC "Wagner", is also described in detail. At the same time, a "strange imbalance" is noted – Prigozhin's structures insist on maximum security and "secrecy", however, this is combined "with an absolutely indifferent attitude towards digital security – no employees, no training, no instructions, no encryption".
There are no comments from Prigozhin himself or any persons related to him in the investigation, and after his release, they also did not comment on him.
Prigozhin himself now shows the greatest media activity as the de facto head of PMC "Wagner", whose mercenaries participate in heavy battles in Ukraine. Investigations of "Dossier" confirm, however, that other spheres of his activity were not curtailed after the start of the war.