Gabon's military announced a seizure of power in the country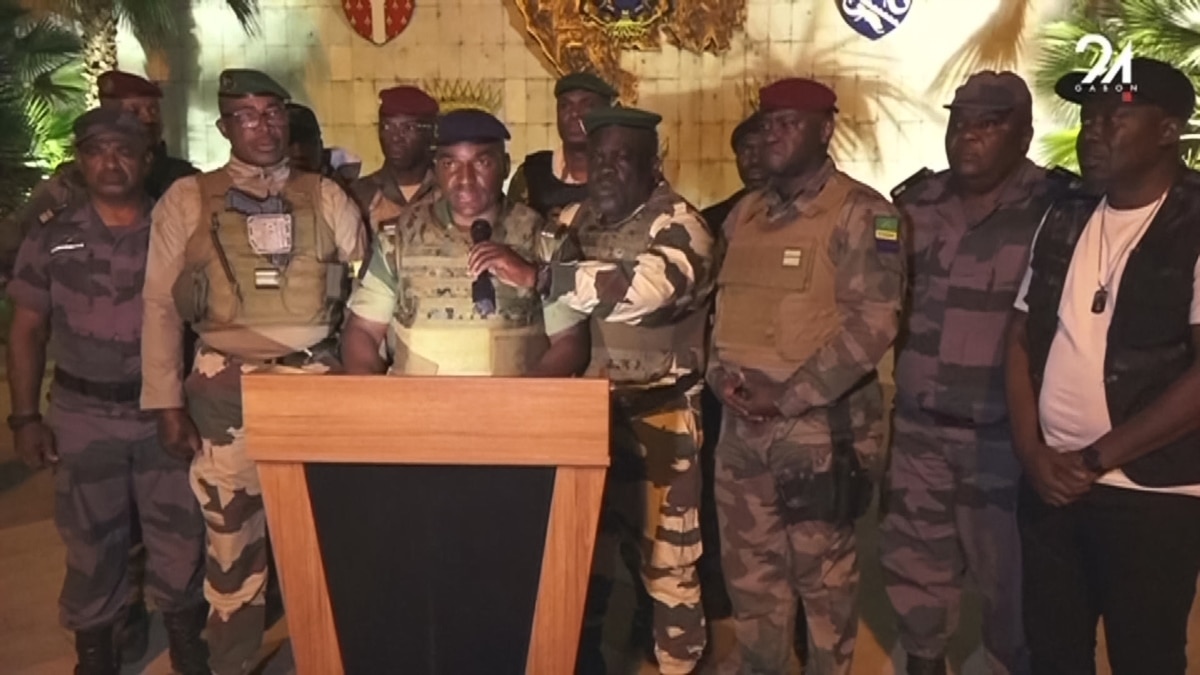 In Gabon, the military announced a seizure of power. Their statement was broadcast on local television a few minutes after it became known that the current president, Ali Bongo Ondimba, was re-elected for a third term. This is reported by Reuters.
The military announced that the election results were canceled, all borders were closed until further notice, and state institutions were dissolved.
"In the name of the Gabonese people, we decided to protect the peace and put an end to the current regime," the military said.
A Reuters correspondent reported that after the military speech in Gabon's capital, Libreville, the sounds of gunfire were heard. The president and government of Gabon have not yet officially commented on the statement of the military about the seizure of power.
In January 2019, a group of military men tried to overthrow President Ali Bongo, but the authorities were able to suppress the putsch.
Ali Bongo Ondimba has been president since 2009. He headed Gabon after the death of his father, Omar, who had been in power since 1967.