In Makhachkala, seven participants of the anti-Semitic action were arrested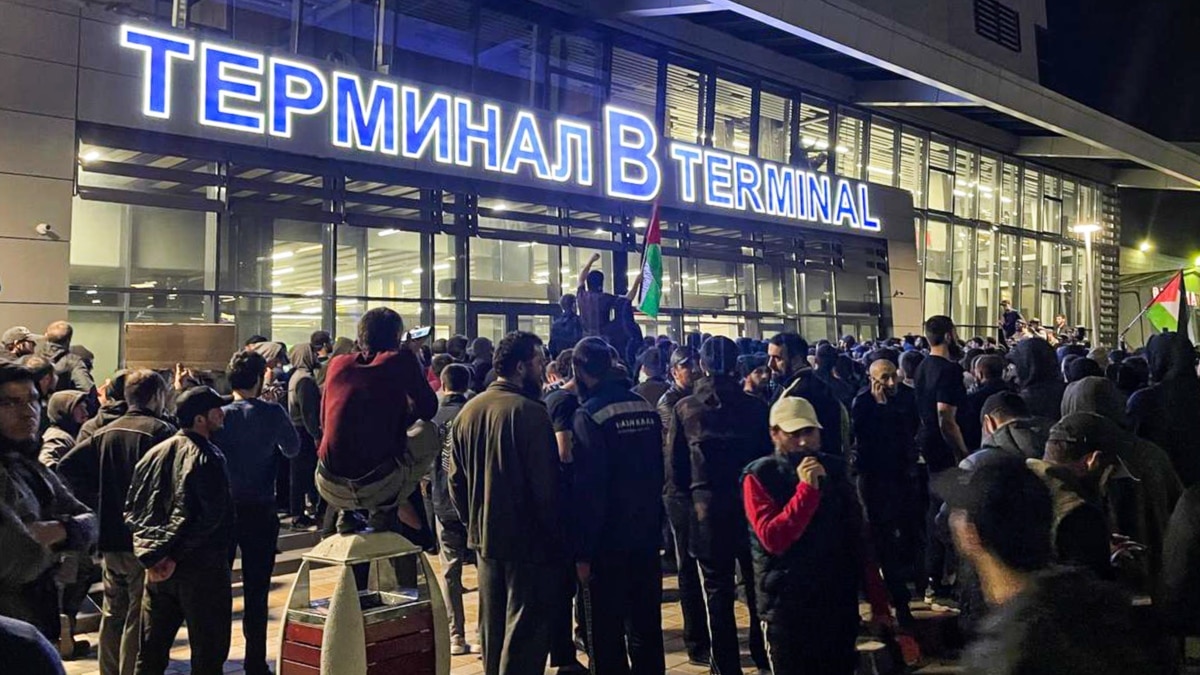 The court in Makhachkala ordered administrative arrests for seven participants of the anti-Semitic action at the city airport "Uytash". This is reported by TASS.
Those arrested received terms of 3 to 10 days under the article on petty hooliganism.
Earlier it became known about the detention of 83 participants of the anti-Semitic action in the case of mass riots. As reported by the Main Department of the Ministry of Internal Affairs in the North Caucasian Federal District, the police conducted more than 50 searches. The head of the Investigative Committee of Russia, Aleksandr Bastrykin, took the criminal case about mass riots under personal control, the investigation will be transferred to the main investigative department.
In the evening of October 29, from several hundred to one and a half thousand people seized the Makhachkala airport, coming there with an anti-Semitic protest before the arrival of a flight from Tel Aviv. They spoke out against Israel and demanded the expulsion of Jews from Dagestan. The participants of the action demolished the fence and broke into the territory of the airport, entering every room, shouting anti-Semitic slogans.
The Ministry of Health of Dagestan reported that more than 20 people were injured during the disturbances at the Makhachkala airport, 10 of them received serious injuries, including two who are in extremely serious condition. Nine police officers were injured.