In Perm, a husband cut off his wife's hand in front of his five-year-old son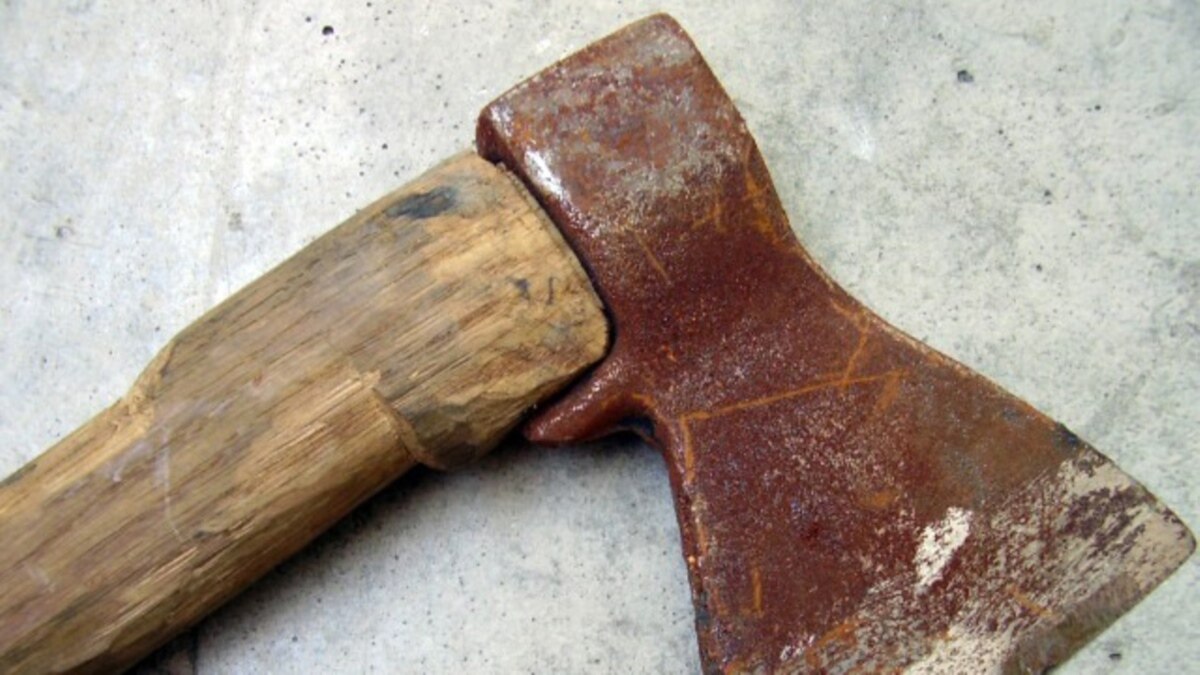 A resident of Perma beat his wife for three weeks, not letting her out of the apartment, and then chopped off her hand with an ax. The victim told about this in an interview with "Komsomolskaya Pravda".
According to a 28-year-old woman named Nastya, she lived with her husband for six years, and they have a five-year-old son. Her husband had previously abused her, and once set fire to her mother's house, where she was hiding. Recently, he started using drugs and turned into a tyrant. Wildly jealous. He was not allowed to communicate with his girlfriends, sisters, mother, demanded that they answer calls right away, not to use cosmetics, not to leave the house.
Once he showed her a video of Margarita Gracheva, whose husband cut off her hands, and promised that he would do the same, the victim resident of Perm told journalists.
In June, her husband handcuffed her, stripped her naked and beat her for three weeks. According to her, their five-year-old son was in the next room all this time. Neighbors later said that they heard screams, but did not pay attention, Komsomolskaya Pravda writes.
According to Nastya, one day her husband brought an ax and began to accuse her of infidelity, and also forced her to record a video in which she admits that she is engaged in prostitution. After that, he cut off his wife's hand, took his son, who started hysterics at the sight of his bloodied mother, and left, telling the neighbor that an ambulance was coming to his wife.
They managed to save Nastya, but she remained disabled – she has no hand on her right hand. The police detained her husband the next day in a rented apartment, where he was hiding with his son.
Nastya told journalists that she plans to move to another city, as her husband called her from the pre-trial detention center with threats.
In 2021, the European Court of Human Rights ordered Russia to pay 370,000 euros to Russian Margarita Gracheva, whose hands were amputated by her husband in 2017. A resident of Serpukhov near Moscow repeatedly complained to the police about threats from her husband, whom she wanted to divorce, but the police did nothing. As a result, the husband took Gracheva to the forest and cut off the hands of both hands. Doctors were able to sew up one of them, and she wears a prosthesis on the other. The court sentenced Dmytro Grachev to 14 years in a penal colony.