In St. Petersburg, residents demanded to stop the construction of Gazprom towers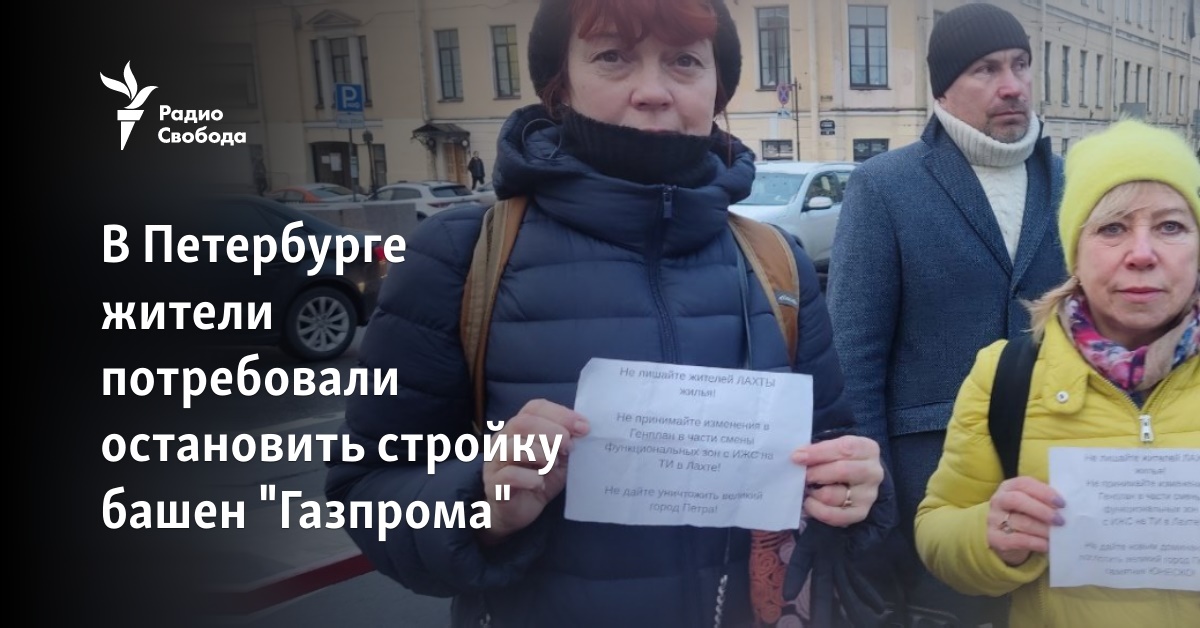 In St. Petersburg, residents of the Lakhta microdistrict demanded that deputies stop the construction of new Gazprom skyscrapers. Due to the construction, the residents of Lahta may be deprived of their territories along with residential buildings that border the highest skyscraper in Europe, "Lahta Center". This is reported by Sever.Realii.
On the morning of November 14, several people came to the building of the city parliament and started handing out leaflets with the demand to stop the adoption of changes to the general plan.
Amendments to the general plan were announced at hearings, about which residents were not informed.
"We were initially deceived. When the first "Lakhta Center" was being built, we were assured that no more towers would be built. There should have been a recreation area, a tennis court, and other social facilities at the place where two towers are now planned. Instead, shut up, the city authorities are lobbying for the construction of two towers and a transport interchange – the entrance to these towers. The entrance will be built exactly on the site of our residential houses. For this, the executive authority of the city, using its administrative resources, wants to transfer the land on which the houses stand from the zone of residential construction ( IZHS) in the zone of transport infrastructure. Thus, they are preparing to forcefully seize our land plots, – one of the participants of the action told the correspondent of Sever.Realii.
Back in 2011, when Gazprom announced plans to build its first tower, residents of Lahta feared that their homes would be threatened with demolition. The authorities held public hearings, at which Gazprom promised that the village would not be touched, the land would not be confiscated, and the territory next to the high-rise would be improved.
In the winter of 2022, workers began cutting down trees in the grove where Gazprom promised to build a park in 2011. Then this territory was fenced off, containers were placed inside, construction equipment was brought in, and work began. Residents learned from the workers that JSC "Synergy" and "Renaissance Construction" are conducting geodetic surveys. The residents of Lakhta learned through the media that Gazprom will build the second and third towers.