Finland is preparing to introduce new restrictions on the border with Russia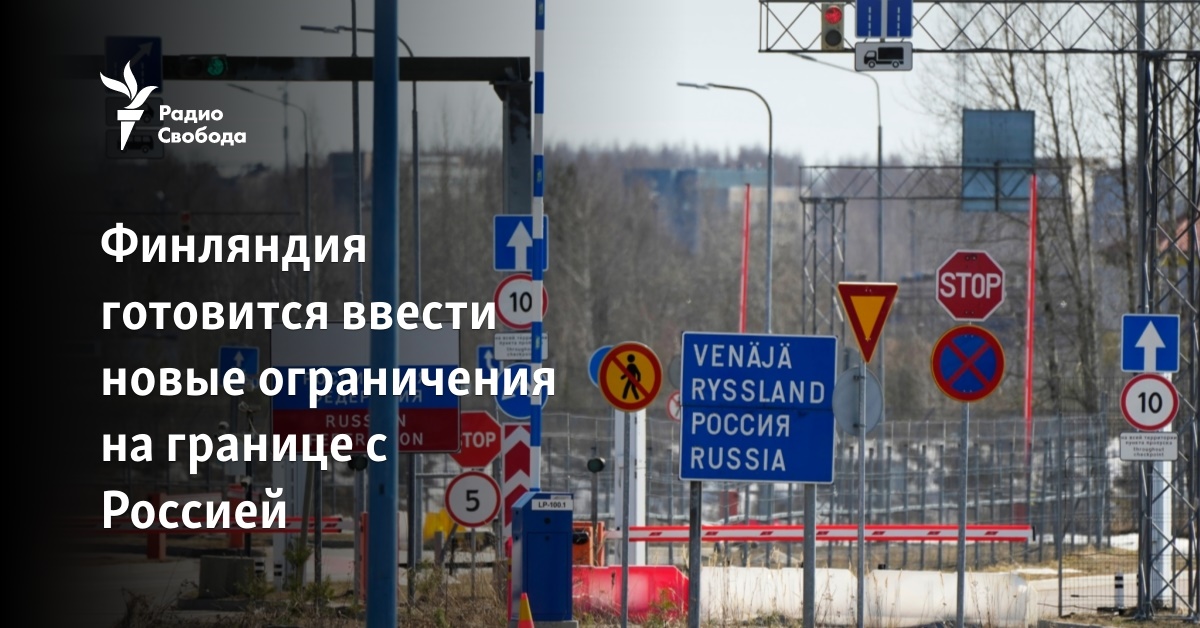 The Finnish authorities may introduce additional measures to restrict the operation of border crossing points with Russia, up to the point of closing some of them. This is due to the sharp increase in cases in recent days when citizens of third countries arrive at Finnish border control points from Russia and ask for asylum. In Helsinki, they believe that this is not an accident.
Recently, the Finnish authorities have already introduced an additional restrictive measure – they have banned crossing the border with Russia by bicycle. However, people without the necessary documents continue to arrive at checkpoints on the south-eastern border of Finland. The day before, there were several dozen of them, by mid-afternoon on Tuesday there were already about 20.
Finnish Prime Minister Petteri Orpo commented on the situation on Tuesday in the parliament. "The government's message is clear. We want to take care of the security of our border," he said, noting that the situation must be taken seriously.
The Minister of the Interior of Finland, Mari Rantanen, previously stated that the department is rapidly preparing proposals to restrict border crossings. According to Orpo, the authorities can limit movement across the border, close individual or even all border crossing points, or accept asylum requests only in one specific place.
The Finnish authorities note that Russian border guards let people who do not have documents to enter Finland through their checkpoints, although they are not supposed to do this. According to Orpo, Russian border guards even help asylum seekers reach the border. There are no comments from the Russian authorities yet.
The number of people trying to enter Finland without entry documents through checkpoints on the southeastern border has increased since August. In total, more than a hundred such cases were registered. These were citizens of third countries who used Russia as a transit country and sought asylum in Finland.
After Russia's large-scale invasion of Ukraine, Finland tightened the conditions for entry into the country for Russians. As a rule, holders of Schengen visas are not allowed to enter Finland, a residence permit in the European Union, a permanent residence permit or EU citizenship is required. In some cases, transit to the airport is possible.
Finland also introduced a ban on the entry of cars registered in Russia – after the European Commission published an explanation to the sanctions regime on September 8, which states that the entry into the EU of cars with Russian license plates can be equated to imports prohibited by the sanctions regime.
However, there are still several bus routes per day connecting Helsinki Airport with St. Petersburg.