Journalists identified the names of 35,780 Russians who died in Ukraine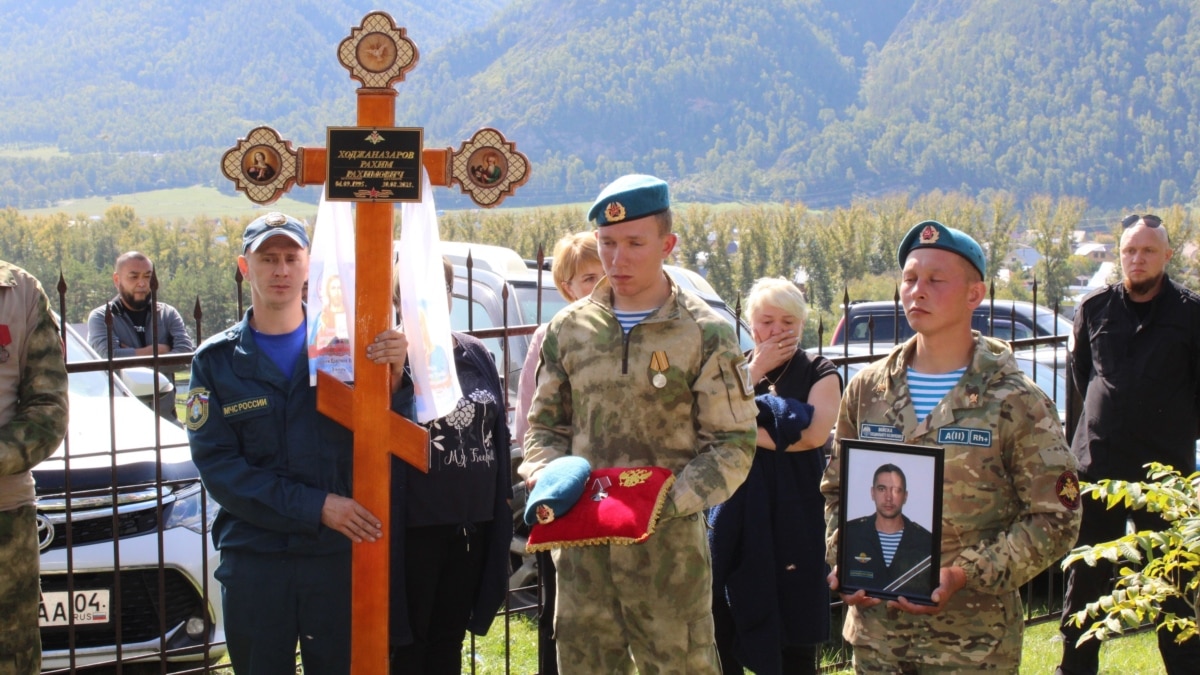 Losses of the Russian army in the war in Ukraine on November 3 amounted to 35,780 people, BBC and Mediazon report. These are only those whose names have been established through open sources. The real number of casualties can be at least one and a half to two times higher, the investigators emphasize.
Since the previous report on October 20, 923 people have been added to the list. This is the average indicator for the last months. Three surnames were added to the list of officers from lieutenant colonel and above. Colonel Sergey Khmelev died more than a year ago, in September 2022. He was the deputy chief of staff of the 5th Army. Colonel Denys Lysov commanded a training tank unit in the Khabarovsk Territory. Before the war, Lieutenant Colonel Mikhail Fedoseev served in the 20th Guards Motorized Rifle Brigade from Volgograd, and commanded an assault battalion at the front.
Most funerals come to Sverdlovsk, Chelyabinsk and Rostov regions, Bashkiria and Buryatia.
The Russian service of the BBC and "Mediazon" keep a count of the number of dead since the beginning of the full-scale Russian invasion. They use only open sources: official documents, messages from officials and mass media, publications of close relatives and data from cemeteries.
Journalists warn that these data are far from complete. They include only the dead whose names and places of burial have been established. Other research methods give significantly larger numbers. Thus, according to the estimates of "Mediazon" and "Meduza", by the end of May 2023, the number of dead was about 47 thousand people. This number was obtained by analysts who studied the excess mortality of men of fighting age starting from February 2022.
Russia and Ukraine do not disclose war losses. The Ministry of Defense of Russia last reported on the total number of casualties on September 21 last year, announcing the death of 5,937 people. A relatively independent assessment of Ukrainian losses was last given in the spring. Then in the documents leaked online, supposedly containing the data of American intelligence, it was reported that Washington estimated the losses of the Ukrainian army at 15.5–17.5 thousand people killed and 109–113 thousand wounded.