Migrants were issued summons during a police raid in Krasnoyarsk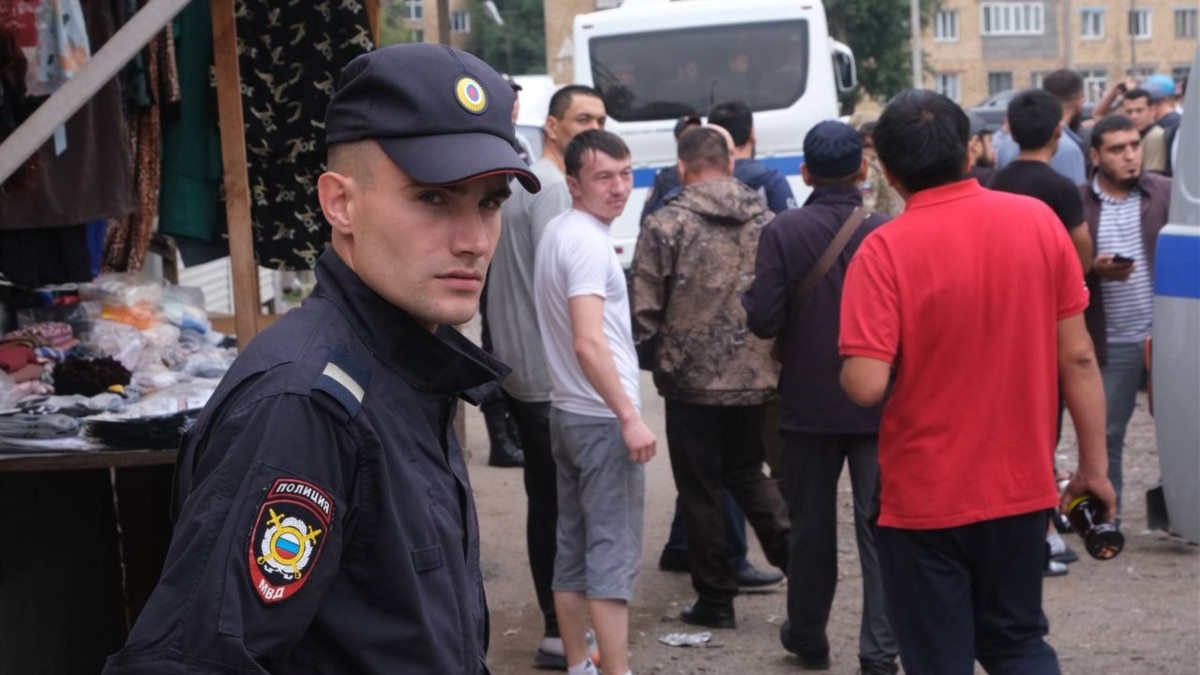 Police officers conducted a raid on the markets of Krasnoyarsk, during which they handed migrants 18 summonses to the military registration office. This was reported by the press service of the regional Ministry of Internal Affairs.
The police checked the documents of 212 citizens, 147 of which were delivered to the department. Among those detained, 18 people received summonses to the military enlistment office, three were issued with reports of evasion from military registration.
In August, the police conducted raids in Perm, Chelyabinsk, Nizhny Novgorod, St. Petersburg, Sverdlovsk and Belgorod regions. Visitors from other countries were issued summonses to the military enlistment office if they had Russian citizenship.
According to the law, a foreigner must arrive at the military commissariat at the place of residence or registration in order to register for the military within two weeks after receiving a Russian passport.
In September, the State Duma will introduce a bill on revoking acquired citizenship for evasion of military registration and mobilization.
There is no draft for urgent service now. Autumn recruitment should begin on October 1.
The State Duma recently tightened the law on conscription, several times increased fines for not appearing at the military enlistment office on a summons. In addition, from the moment of receipt of the summons, the conscript will be prohibited from leaving Russia – until his appearance at the military enlistment office.
Russian President Vladimir Putin announced the mobilization of Russians for war with Ukraine at the end of September 2022. A little more than a month later, he announced that the mobilization was over, but he never signed the decree to that effect. Later, in response to a parliamentary request, the presidential administration confirmed that the decree on mobilization continues to apply. It is expected that the Russian authorities can start a second wave of mobilization in case of failures at the front.